Festivals and Celebrations of the Lord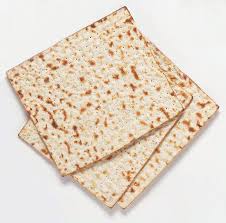 Who says the Lord does not party and celebrate? In fact, the King of kings, Jesus the Christ, hosts several annual celebrations and parties a year.
One of which is coming upon us in a few days.
The festival of Unleavened bread is a celebrational festival or feast hosted by the God of Israel (Jesus Christ) celebrating our deliverance out of Egypt (bondage), even the bondage of sin.
It is an amazing seven day celebration, the only thing is that we do not bring any sin to the party.
Sin is physically represented as "bread" and this is why the bread we eat for seven days is to be unleavened bread. It is an exciting time to realize what the great God of Heaven and Earth has done and is doing for us in our lives.
So come to the party. Oh to learn more about it, visit us on April 21st at sundown or read about it in one of our prior blog postings.
Peace and blessings.
Peace from our Lord and grace of God to you in Jesus name
BSM on Facebook (like this, like us on FB) 
(have a twitter account? Follow us)
Share the article on your favorite social media outlet; help the Word flow out into all nations!