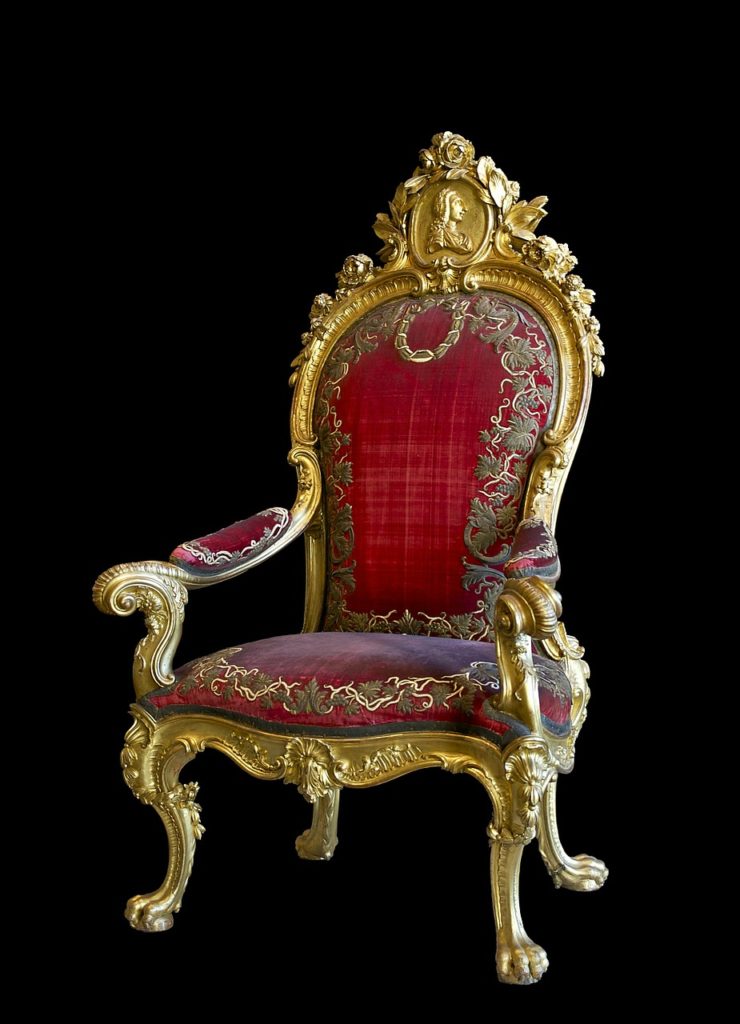 Study Topic: Sit On My Right Hand
When God first created Adam, He announced to all the angels of God to worship Adam. This order is typically thought to have begun with Jesus Christ, it began with Adam, but Jesus had to perfect it.
Welcome to BibleStudyMinistry.com (BSM), your online bible study supplement source. Today we're still exploring the concept of having power over the nations as mentioned by Jesus Christ! It is part of our study topic features, where we study a topic in the Bible one scripture at a time. Let's get back to today's study topic!
Adam failed and Jesus was put in place to do all of what Adam was created to do. Jesus' reward is that now He is King of kings. The Hebrew writer, in a plea to his Hebrew comrades asks to which of the angels has the Lord said at any time, "Thou art my Son, this day have I begotten thee?"
Which angel was it said to that, "I will be to him a Father, and he will be to me a Son?" The Hebrew writer suggests none. The first begotten into the world became Jesus Christ and all the angels are to worship Him.
God made His angels spirits and flames of fire. However to His Son, He said, "Your throne, O God, is forever and ever; a sceptre of righteousness is the the sceptre of your Kingdom." Jesus has been granted power over the nations with a Kingdom, which will be appropriated at a certain time.
Jesus has loved righteousness and hated rebellion, and for this, God has anointed Him with the oil of gladness above all His fellow mankind (although Jesus only became part of mankind for the suffering of death to redeem mankind).
He has always been God. The same Jesus, in the beginning, laid the foundation of the earth and the heavens are the beautiful works of His hands. Mankind will perish, but Jesus Christ will remain; we get old but He does not.
This is good enough reason to surrender our lives and team up with the Lord. The focal point the Hebrew writer wished to pass onto the Hebrews is that the glory of the Lord was never to be imparted onto the angels. It has always been reserved for man.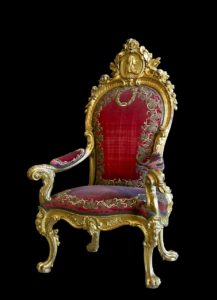 This is why it has never been said to the angels of God, "Sit on my right hand, until I make your enemies your footstool." This is a reservation for Jesus Christ, and all He grants power to also. Bless the Lord.
In the next phase of Power Over the Nations, we're going to show how the Lord Jesus is going to begin to extend or manifest this Power in the earth.
Unfortunately for many, it does get bad, really bad! Nevertheless, it is all for the good, the peace, and the betterment of the earth, which will be secured by the King of kings. See you next time.
Thanks for joining us today, At BibleStudyMinistry.com (BSM), we believe the Bible is one integrated story that leads to Jesus Christ, His Kingdom on the Earth, with His Royal Family, and that the Bible has profound practical wisdom we all can use as we journey towards the Kingdom together.
This is why we post blogs, study topics, chapter studies, and all things pertaining to scripture, so we can share this story best we can with you. We appreciate and are grateful for all your love and support in any way possible, even something as simple as sharing a post. Blessings to you.
BSM
Elder Ishe for BibleStudyMinistry.com, your online, Bible Supplement source!
Also, please join our newsletter, where we share studies and lessons in the Bible, 90% of Christians and people aren't aware of in subjects concerning Jesus Christ, history, prophecy, principle, and true gospel.
You'll get these studies weekly. Sign up right now!
Did you get to read our last study topic posts?
===
==
Share the article on your favorite social media outlet; help the Word flow out into all nations!