Avoid Casting Pearls Before Swine
Your lifestyle is important! It begins with how you think, feel, behave, and act. As human beings, we're often just trying to stay the same, nevertheless most people are not happy with their current life. This is why lifestyle is important, and an important part of what the Word of God wants to enhance.
Number Eighteen, in our lifestyles biblical principle series is for us to avoid giving things that are whole and good to unworthy people or things. Years ago, I used to be in this nutritional multilevel marketing company, I was swept up by the health phase, the natural eating and health revolution that took place in America, and is making its way around the globe.
I desired to live a healthy life, so I searched and found how to have it. What I learned changed my life and view of life forever. I learned health is not something out of my control! Instead, my health, like your health, is something we have a significant amount of control over.
Do Not Give What is Holy to Dogs
While in this company, I remember one of the leaders attempting to get his parents healthy by encouraging them to eat healthier, exercise more, and most important to the nutritional company, utilize the products full of nutrients to obtain and maintain good health.
The products were expensive, so the man said he purchased everything they needed and gave it to them as a gift during the winter holiday season. Now his family were initially resistant, but accepted the products.
They weren't excited or outwardly grateful for what he was trying to do for them. Six months later, he was visiting his family and was in the refrigerator and saw the products he'd purchased for them were in their fully intact nearly as if no one bothered to even open it.
Avoid Casting Pearls Before Swine
He said the amount used was as if they smelled the product or tasted it to see if it tasted good or not, and then left it alone. He'd spent over $500 on the products for them, but they didn't care, and more importantly, they didn't tell him they either didn't like it or that he could return and retrieve his stuff.
He was upset and things like this can spoil a relationship and definitely a community. What he did without knowing is what many people do often out of the good of their heart. He essentially cast his pearls before swine.
This should be avoided. Casting your pearls before swine often leads to stress. It is upsetting when people, especially unworthy people trample on your goods. The secret not often told is that they will eventually head for you next.
At times, we want our best friend to do or take on the things we want…
This lends itself to people who attempt to force bad people to become good against their will and desire. Said more politically correct, when someone attempts to force their preferences on another who has separate or different preferences, it often will not end or go well.
We have to remember that it is key and an essential principle to help people who are asking for help. At times, we want our best friend, our brother or sister, moms and dads, and people of familiarity to do or take on the things we want, because they are close to us.
We're looking out for them, we're helping them out. Yeah but they never asked. We put ourselves to potentially and essentially be let down, and let down hard. The trouble can increase. Instead of becoming a light to them, we become a rotten dark force.
This Lessens Stress…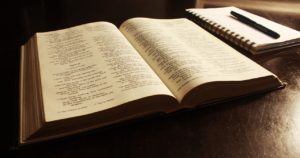 They will become unable to see the work of God in anything we do. We must be a light to those seeking the light.
Be a friend to those who are friendly, and terminate the endeavor to be a friend of those resisting our friendship.
Give to those ready to receive, teach the student ready to learn, open the door to the one who knocked. Leave those who careless about what we are speaking about. This will lessen stress and build the community the right way, one happy fellow at a time. Avoid casting pearls before swine.
Selah
Thank you for joining us today. It's always a pleasure to have you. BibleStudyMinistry.com (BSM), believes the Bible is one assimilated account leading and pointing to

Jesus the Messiah. Also to

His Kingdom on the Earth, and His Royal Family.

BSM also believes the Bible has a lot of profound and practical wisdom everyone can use in the journey of life; and towards the Kingdom of the Lord.

You'll find we blog and vlog on different study topics, chapter studies, current events, biblical interludes, and all things pertaining to scripture. We do all of this so we can share this story the best we can with you.

We appreciate and are

grateful

for all your love and support in all ways possible… even something as simple as leaving a cool or encouraging comment. Blessings to you.
Not on our exclusive newsletter? Sign up for PDFs, live Q&As, and more!
Leave a comment below of your thoughts…
Or do it here on Google – Facebook or Twitter. We're also on Instagram…
Share the article on your favorite social media outlet; help the Word flow out into all nations!