Genesis 44: Joseph Nearly Bonds Benjamin: Joseph set up his brothers in order to keep or detain his brother Benjamin. This was when Judah had to plead for the lad's life; here is how it all went. As the sons of Israel were leaving for Canaan, Joseph had their bags filled with much food. He also secretly put his silver cup in Benjamin's bag unbeknownst to him.
When they set their way on their journey, they barely got out of the country limits when Joseph sent his steward after them. He pretended they stole something. The sons of Israel pleaded with Joseph until they said whoever is found with the silver charger, let them be his (Joseph's) bondman forever.
They were confident, but Joseph was more confident because it was his setup. As planned by the second in charge of Egypt, it was in Benjamin's bag. They started tearing their clothing as they returned to the city; they fell to the ground begging Joseph to take someone other than the lad, Benjamin.
Judah Pleads with Joseph
He refused. Judah came near and really pleaded with Joseph, he sold it that if they return to the land without Benjamin, their father would surely die because he would have lost both his sons from Rachel. Joseph did not want that.
"How will I go up to my father without the lad," Judah wantingly asked (Genesis 44)?
Takeaways

:
Principle: Communication and faith. It is great to communicate clearly and with faith, especially in sticky situations. Judah needed to clearly articulate the gravity of the situation to Joseph or it is quite possible all the sons of Israel would have lost their father.
History: Israel and his sons are closer to going into Mizraim (Egypt) as Joseph is still finding a way to repay them for the hardships they caused him.
Prophecy: Abraham's children would go into a land that is not theirs and toil 400 years. This is now being accomplished in Joseph's promotion and rulership in Egypt. Joseph is making the arrival of his entire family into Egypt ready.
From that time Jesus began to preach, and to say, Repent: for the kingdom of heaven is at hand. The disciples asked, "Lord, wilt thou at this time restore again the kingdom to Israel?" And ye shall be unto me a kingdom of priests and a holy nation. These are the words which thou shalt speak unto the children of Israel.
BibleStudyMinistry.com with KingdomOfPriests.com are working together with others to usher in the Kingdom of the ALMIGHTY! Join us!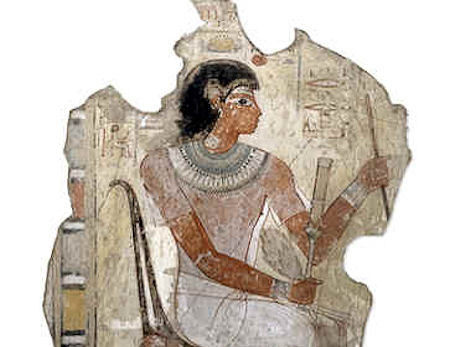 PLEASE share this Post with OTHERS; it is time for the history, prophecy, and principles to be brought out!

Leave a comment also!
2021 will be a revealing year, stay close to the prophets of the ALMIGHTY!
Share the article on your favorite social media outlet; help the Word flow out into all nations!