Reuben would cause greater problems for his father Jacob, but this was just a minor one. He was indirect in this affair as he provided the plants that Rachel wanted and could only get if her sister, his mother, agreed. Reuben then is kind of responsible for the birth of three more children of Jacob.
Genesis 30:14-24 KJV
[14] And Reuben went in the days of wheat harvest, and found mandrakes in the field, and brought them unto his mother Leah. Then Rachel said to Leah, Give me, I pray thee, of thy son's mandrakes.
[15] And she said unto her, Is it a small matter that thou hast taken my husband? and wouldest thou take away my son's mandrakes also? And Rachel said, Therefore he shall lie with thee to night for thy son's mandrakes.
[16] And Jacob came out of the field in the evening, and Leah went out to meet him, and said, Thou must come in unto me; for surely I have hired thee with my son's mandrakes. And he lay with her that night. [17] And God hearkened unto Leah, and she conceived, and bare Jacob the fifth son.
Issachar, Zebulun, and Dinah
[18] And Leah said, God hath given me my hire, because I have given my maiden to my husband: and she called his name Issachar. [19] And Leah conceived again, and bare Jacob the sixth son. [20] And Leah said, God hath endued me with a good dowry; now will my husband dwell with me, because I have born him six sons: and she called his name Zebulun.
[21] And afterwards she bare a daughter, and called her name Dinah. [22] And God remembered Rachel, and God hearkened to her, and opened her womb. [23] And she conceived, and bare a son; and said, God hath taken away my reproach:
[24] And she called his name Joseph; and said, The Lord shall add to me another son.
Brief Comments
In the midst of all this baby-making between Jacob and his new circle of women, Reuben had a little business forming. During the wheat harvest, Reuben found mandrakes or some translations call them love-flowers.
Today, they are part of the mandragora officinarum species of plants native to the Mediterranean region known to have deliriant hallucinogenic tropane alkaloids in them, they are often categorized to be used for magic rituals (Wikipedia, Mandrake).
Today, that would be tantamount to the use of Maca root and Tribulus, as well as, Panax ginseng. These all enhance intimacy desire and performance (anastore, 5 Plants to Stimulate). Nevertheless, Reuben brought them to his mother Leah and Rachel wanted some of them.
Leah Prayed for More Children
They agreed for over a few nights with Jacob. When Jacob came from work, Leah met him and told him to be ready tonight; they would be going to the moon and back. Jacob didn't know he'd been hired to have more children with Leah.
She'd prayed for more children and the LORD listened and gave her Issachar and Zebulun. Jacob was now up to ten total children, six by Leah, and four by the two handmaids of Leah and Rachel. Well, go ahead and make that eleven children because Leah also had a daughter for Jacob named Dinah.
Finally, the ALMIGHTY remembered and had mercy on Rachel and she finally conceived. She brought forth Joseph for Jacob and her reproach was taken away.
From that time Jesus began to preach, and to say, Repent: for the kingdom of heaven is at hand. The disciples asked, "Lord, wilt thou at this time restore again the kingdom to Israel?" And ye shall be unto me a kingdom of priests and a holy nation. These are the words which thou shalt speak unto the children of Israel.
BibleStudyMinistry.com with KingdomOfPriests.com are working together with others to usher in the Kingdom of the ALMIGHTY! Join us!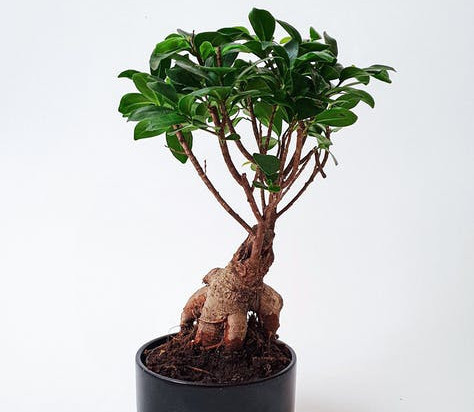 PLEASE share this Post with OTHERS; it is time for the history, prophecy, and principles to be brought out!

Leave a comment also!
2021 will be a revealing year, stay close to the prophets of the ALMIGHTY!
Share the article on your favorite social media outlet; help the Word flow out into all nations!