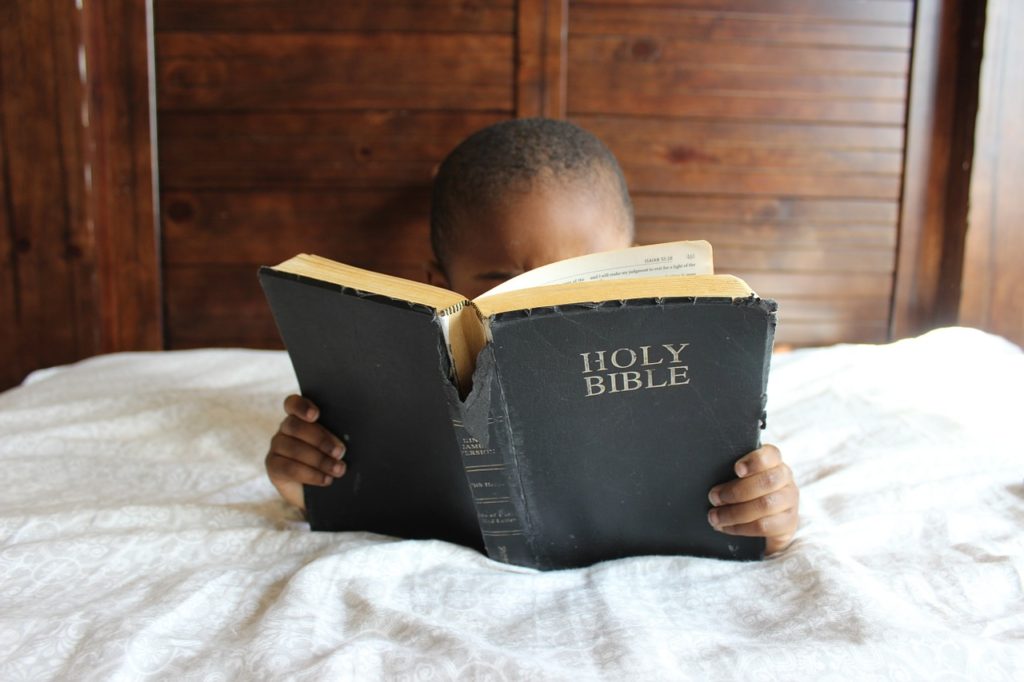 1 Samuel Chapter 15 Summary
Warning! Violent Chapter:
Chapter 15 begins with the prophet Samuel giving king Saul a message from God to destroy ALL the people of Amalek. God wanted them all utterly destroyed, man woman, infant, suckling child, and all their animals also. Yes, some serious stuff here…
Welcome to BibleStudyMinistry.com's chapter summary series, do you need a quick summary of a chapter in the Bible, join us for the journey and learn a lot in our chapter summary series. Now back to 1st Samuel chapter 15 summary.
Saul gathered his footmen, 240,000 and 10,000 from Judah and he ordered the Kenites to get from among the Amalekites or they'd be destroyed along with them. Saul destroyed the Amalekites, except he left their king, Agag, alive, and he kept the best of the sheep and oxen the Amalekites had.
When Samuel the prophet came upon Saul and his work, he was disappointed. The Lord spoke to Samuel expressing how He wish He didn't make Saul king over His people because Saul cannot listen and do as he is commanded.
The Noise of Sheep and Animals
Samuel was sad about this and prayed the Lord give Saul another shot. When Saul was confronted on the mission, he believed he had done the commandment of the Lord but Samuel set him straight saying, if you did the Lord's command, "I wouldn't hear the noise of sheep and animals."
Saul continued to defend himself that he did what the Lord commanded. Then Samuel gave the words that are quoted so often in churches today; he said, "To obey is better than sacrifice, and to hearken than the fat of rams."
In other words, it is better to listen than to attempt some good hearted gesture of your own will. Samuel tells Saul (and us) that rebellion is like the sin of witchcraft and stubbornness is like sin and idol worship.
Can you say "wow!" Wow! God officially rejected Saul as His captain because Saul rejected the word of the Lord. Saul finally came clean, once he heard the kingdom was taken from him. He said he sinned because he feared the people and listened to them.
The Prophet Got Violent
He probably had people whining and crying that he should keep the animals alive. Samuel left Saul that day, because he knew the Strength of Israel had left Saul.
The chapter ends with Saul begging for another chance, but there is no point in hanging out with a person God has left. However, Samuel stayed with him, but he knew it was over as it pertains to the Lord keeping the kingdom with Saul.
Samuel then asked for Agag (king of Amalek), who came over delicately, but Samuel killed him and cut him up in pieces before God. Again, really serious and gruesome stuff…!
After they went home, Samuel didn't come to see Saul anymore until he died, but Samuel did mourn for Saul, I mean, they were friends. This is chapter 15 of first Samuel.
BSM
Elder Ishe for BibleStudyMinistry.com,  your online, Bible Supplement source!
Also join our newsletter, where we share studies and lessons in the Bible, 90% of Christians and people aren't aware of in subjects concerning Jesus, history, prophecy, and the true gospel.
You'll get these studies weekly. Sign up right now!
Did you see the previous study topic? View it by clicking the link below!
===
==
=
Share the article on your favorite social media outlet; help the Word flow out into all nations!