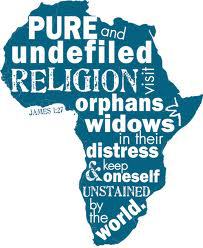 True Religion and Undefiled Before God
Greetings from the Godhead, God the Father and our Lord Jesus Christ, to the 12 tribes scattered around the world and to those who have grafted themselves into the commonwealth in Jesus name.
In this letter, I want to remind you what true religion and undefiled before God is. To begin, consider it a joyful thing when you are challenged or fall into temptations, because as your faith is tried it working out to strengthen your patience. Patience is so key in your walk with God. It all begins with limiting your wants and desires, brothers and sisters.
Now, if you find yourself lacking in wisdom, don't be afraid to ask God to give some to you. God gives to all men freely who ask.
Unwavering in Your Request
Nevertheless friends and family, do not ask wavering or unconfidently. This does not mean asking with a confidence to God as to say, "God I'm ready, please give me wisdom!" It points more to the fact that you should ask and your behavior should not revert back to the folly you were or are doing in your life. Your prayer and actions should align; this is a confident unwavering plea.
Those who are wavering in their request are like the waves of the sea, going wherever the wind takes them. Such a person will not receive anything from God because they are double minded and such are unstable in their ways.
The Rich Who Regard Not God
Do not get down on yourself because you are not rich or because you are of a "low degree." Instead, rejoice because you will be lifted up and exalted. Don't you know that the rich who regard not God will be made low.
They will flourish like a flower today, but tomorrow they will fade away. Not that you should be happy at their demise, but rather understand their end and adjust the desire to simply be rich.
Temptations
So remain focused on the God of Israel and endure temptation and be blessed. Remember, don't think it is God who is tempting you. All men (and women) are tempted when they are drawn away by their own lust and desires.
Just know that lust borns sin, and sin is finished with death. Don't make this fatal mistake.
If you have material or spiritual gifts, remember they came from God above who gives all gifts to man and every gift is perfect. Be grateful always. The best gift was the forgiveness of sins through His Son, Jesus Christ. This gift will allow us today to become a type of firstfruits of His creatures.
Principles to Live – Listen More
Here are some principles to live by. Be quick to listen and slow to speak and certainly slow to anger. For some, it will take breaking and getting over habits to resolve this. We all know anger in man does not show for the righteousness of God.
Therefore get rid of it, and receive the meekness of the engrafted word, which is able to save your soul.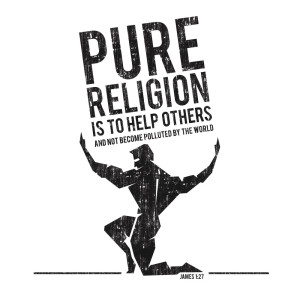 Doer Not Just A Hearer
Further, don't just hear the Word, do it. If you hear it only, you will deceive yourself into thinking you are one of God's.
Hearing the Word only and not doing it is like viewing yourself in the mirror and immediately forgetting how you look.
Therefore, it is expedient to look into the perfect law of liberty and to continue in it not as a hearer of the word but a doer and you will be blessed.
Anger Control
Final words. If anyone believes they are spiritual and cannot control their anger, their mouth, their tongue, just know you are deceiving yourself about being spiritual. Such person is an imposter man or woman of God. Your spirituality is vain.
Charity is True Religion
Pure spirituality comes by care and charity. To be undefiled before God is to do charitable and caring acts such as visiting the fatherless and the widows while they are afflicted. It is also in keeping yourself unspotted from worldly activity and people.
You can be around them and with them for the gospel's sake, but you shouldn't be as they are. This is true spirituality
Grace and Peace in Jesus name
Koko Ishe
BibleStudyMinistry
This article, True Religion and Undefiled Before God, is a rewrite of Brother James letter, chapter 1.
Join our newsletter for weekly studies and lessons sent personally to your email. Like this one you can download and share with in your bible study circles.
Sign up today
Share the article on your favorite social media outlet; help the Word flow out into all nations!