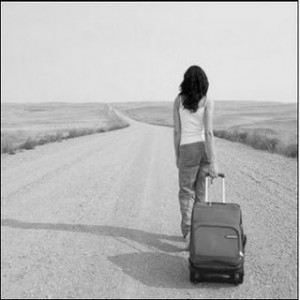 When it comes to the Word of God, especially for seasoned followers of Jesus and natural born Hebrews and children of Israel; we all must leave the basic stuff eventually and move onto perfection (see Matthew 5:48).
Some of the heavier matters deal with things such as those who come to the table of God; taste of the good word of God, and are well fed.
They learn and know about the powers of the world to come, they've received the heavenly gifts, and were partakers of the Holy Ghost; for such as these to turn away it is not a good thing.
Leaving the Principles of the Doctrine of Jesus Christ
In fact, it is impossible for them to renew themselves to repentance because they have basically made Jesus Christ crucify Himself for nothing towards them. They have put Him to shame, openly (Hebrews 6:4-6).
If we bear good fruit we receive the blessings from God; if we are thorns and briers, we are rejected and tossed in the fire, where there will be torments and gnashing of teeth (Matthew 13:42, Hebrews 6:8). However, we aren't to fear, God is righteous and will not forget any work and labor we put in towards the saints, if we keep up our labor.
We must not be lazy, but labor to the end following the example the fathers displayed towards the promises.
God made a promise to Abraham and swear by Himself when He found nothing greater to swear by (Genesis 22). Abraham patiently waited for the promise and endured.
God's promise is immutable, that means it is changeless because it is impossible for God to lie, especially when He confirmed it by an oath. We simply have to lay hold on the hope and keep it ever before our eyes.
The hope was God sitting in the Most Holy Place before the veil making intercession and atonement for our sins to be forgiven.
Leaving the Principles of the Doctrine of Jesus Christ
Jesus Christ does this because He being made a High Priest forever after the order of Melchisedec, and is a merciful High Priest. These are the more necessary things we must begin to look at as we walk in perfection towards eternal life.
The principles of the doctrine of Jesus Christ first begin with repenting, faith in God, baptizing, prayer, Jesus' ministry, the resurrection, and eternal life; all summed up in keeping His commandments and loving each other.
We must keep these as natural necessaries, but focus on the greater things. Therefore leaving the principles of the doctrine of Jesus Christ and move forward unto perfection.
Grace and Peace in Jesus name
Join our newsletter for weekly studies and lessons sent personally to your email. Like this one you can download and share with in your bible study circles.
Sign up today
Share the article on your favorite social media outlet; help the Word flow out into all nations!