We shall continue the history prophecy principle series and relate to you the token of the covenant with Abraham. Let's look into this for further edification: When Abram was 99 years old, the Lord appeared to him. He said, "I am God All-Powerful; walk before me and be thou perfect. If you do this, I will prepare an agreement between us. I will promise to make your people a great nation."
Then Abram bowed down before God. God said to him, "This is my part of our agreement: I will make you the father of many nations. I will change your name from Abram to Abraham because I am making you the father of many nations.
I will give you many descendants. New nations and kings will come from you. And I will prepare an agreement between me and you. This agreement will also be for all your descendants. It will continue forever. I will be your God and the God of all your descendants.
Your Part of the Covenant
And I will give this land to you and to all your descendants. I will give you the land you are traveling through—the land of Canaan. I will give you this land forever, and I will be your God." Then God said to Abraham, "Now, this is your part of the agreement: You and all your descendants will obey my agreement.
This is my agreement that all of you must obey. This is the agreement between me and you and all your descendants. Every male must be circumcised. You will cut the skin to show that you follow the agreement between me and you. When the baby boy is eight days old, you will circumcise him. Every boy born among your people and every boy who is a slave of your people must be circumcised.
So every baby boy in your nation will be circumcised. Every boy who is born from your family or bought as a slave will be circumcised. Abraham, this is the agreement between you and me: Any male who is not circumcised will be cut off from his people because he has broken my agreement."
Sarai's Name Change, Mother of Millions
God said to Abraham, "I will give Sarai, your wife, a new name. Her new name will be Sarah. I will bless her. I will give her a son, and you will be the father. She will be the mother of many new nations. Kings of nations will come from her."
---
History: This is recorded history in the form of this written word we readout of the Bible and the Qu'ran. It has materialized itself in the world today because the Hebrew descendants of Abraham circumcising their children. They are doing so based on this covenant (of course those with the awareness of the agreement).
Prophecy: The prophecy is one, the manifestation of the promise. Abraham's descendants have inherited the promises of the ALMIGHTY. They continue to keep the token of the agreement and when the ALMIGHTY returns, the token of the agreement (covenant) will be upheld to the strictest order (see Ezekiel 44:9). This covenant is vital!
Principle: The principle is the law of the covenant. One, Abraham was told to walk perfectly before the ALMIGHTY. Two, He had to keep his word before the MOST-HIGH; this means Abraham had to keep his side of the agreement. We have to become people who keep our agreements and our word. The law of the covenant is the controlling rulership of the earth. In order for Abraham and his family to receive it, the agreement or the covenant must be kept.
Selah
Thank you for joining us today. It's always a pleasure to have you as we talk about the LORD the King, His Kingdom on the Earth, and His Royal Family.
If You're NOT on our 

exclusive communications social registry, you're MISSING Out

!! Don't worry, you can still sign up today to be in on timely PDFs, live Q&As, and more (

We only email to those registered

)!
=
Write your analysis in the comments below!
See us on social media – Facebook or Twitter. We're also on Instagram…
Leave your comments below and edify others…!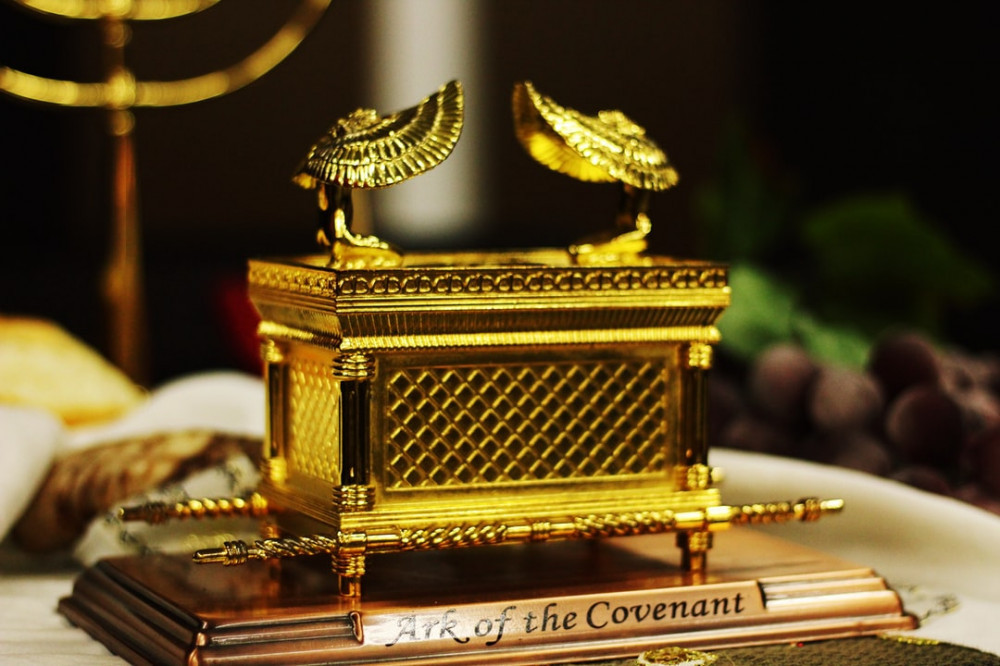 Share the article on your favorite social media outlet; help the Word flow out into all nations!