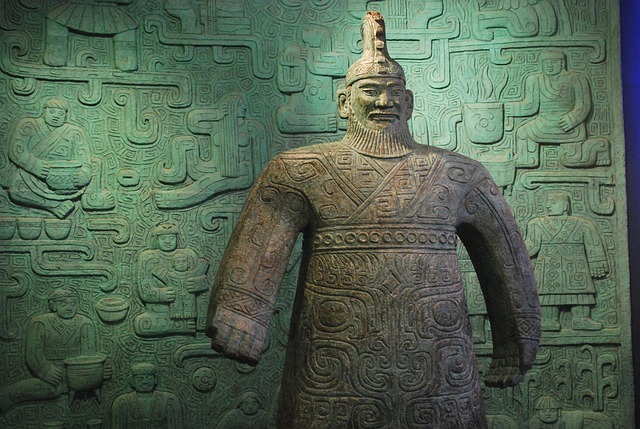 Rule All Nations with a Rod
Who the heck rules all nations with a rod? We'll find out shortly and we'll find out in this series of short studies, where the theme will be based on the scripture that says, "to him will I grant power over the nations." This is going to be exciting to learn or review, and awesome to understand.
Welcome to BibleStudyMinistry.com (BSM), your online bible study supplement source. Today we're still exploring the concept of having power over the nations as mentioned by Jesus Christ! It is part of our study topic features, where we study a topic in the Bible one scripture at a time. Let's get back to today's study topic!
In Revelation chapter 12, a weird set of scriptures are depicted, warping in and out of time realms, as a story is being revealed to us of great importance. It starts symbolically speaking of a woman. It was a great wonder in heaven, this woman was clothed with the sun, moon, and stars.
The sun was her coat or garment, the moon acted as her shoes, and twelve stars were a crown on her head. Then she went into labor, very painful, full of tears, trying to get her baby out of her.
Then the scene shifts.
There appeared another wonder in heaven. John saw a great red dragon with seven heads with ten horns on them. On his head he wore crowns, seven crowns.
Weirded out yet? Hope not, because it gets even weirder.
The dragon was in heaven and his tail drew one third of the stars of heaven and brought them to the earth with himself. The dragon and all the stars of heaven came to the earth for one reason, to kill the woman clothed in the sun, moon, and stars, and her baby.
They came and stood before the woman as she was ready to deliver her child as soon as the child was born. Intense movie like scripting here isn't it? Nevertheless, she had her child, a man child, and this child was appointed to rule all nations with a rod of iron.
The child survived and was caught up to God back to His throne, safely, securely, and successfully. Now what was this all about? Those of you who are astute in scriptures, don't tell the newcomers just yet.
Okay go ahead… this was a story symbolically speaking about the children of Israel, played by the woman clothed with the sun, moon, and twelve stars.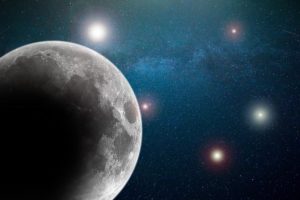 The woman was giving birth to the Holy Messiah, the man child. The great red dragon played the role and character of satan the devil.
The devil gathered one third of the angelic host or cherubs to follow him to the earth to devour the Holy Messiah and the woman clothed in the sun moon and stars.
The man child, the Holy Messiah, was able to successfully reclaim the earth and is subject to ruling all nations with a rod of iron at the appropriate and appointed time. What does this have to do with the series on Power Over the Nations?
Well stick with us as we go through it, and it will inevitably be revealed, but until then you can know that Jesus Christ is poised to be King of kings and rule the entire earth with a serious rod of iron. See you in the next study topic.
Thanks for joining us today, At BibleStudyMinistry.com (BSM), we believe the Bible is one integrated story that leads to Jesus Christ, His Kingdom on the Earth, with His Royal Family, and that the Bible has profound practical wisdom we all can use as we journey towards the Kingdom together.
This is why we post blogs, study topics, chapter studies, and more things coming soon. We appreciate, are grateful, and love your support in any way possible, even something as simple as sharing a post. Blessings to you.
BSM
Elder Ishe for BibleStudyMinistry.com,  your online, Bible Supplement source!
Also join our newsletter, where we share studies and lessons in the Bible, 90% of Christians and people aren't aware of in subjects concerning Jesus, history, prophecy, and the true gospel.
You'll get these studies weekly. Sign up right now!
===
==
Share the article on your favorite social media outlet; help the Word flow out into all nations!