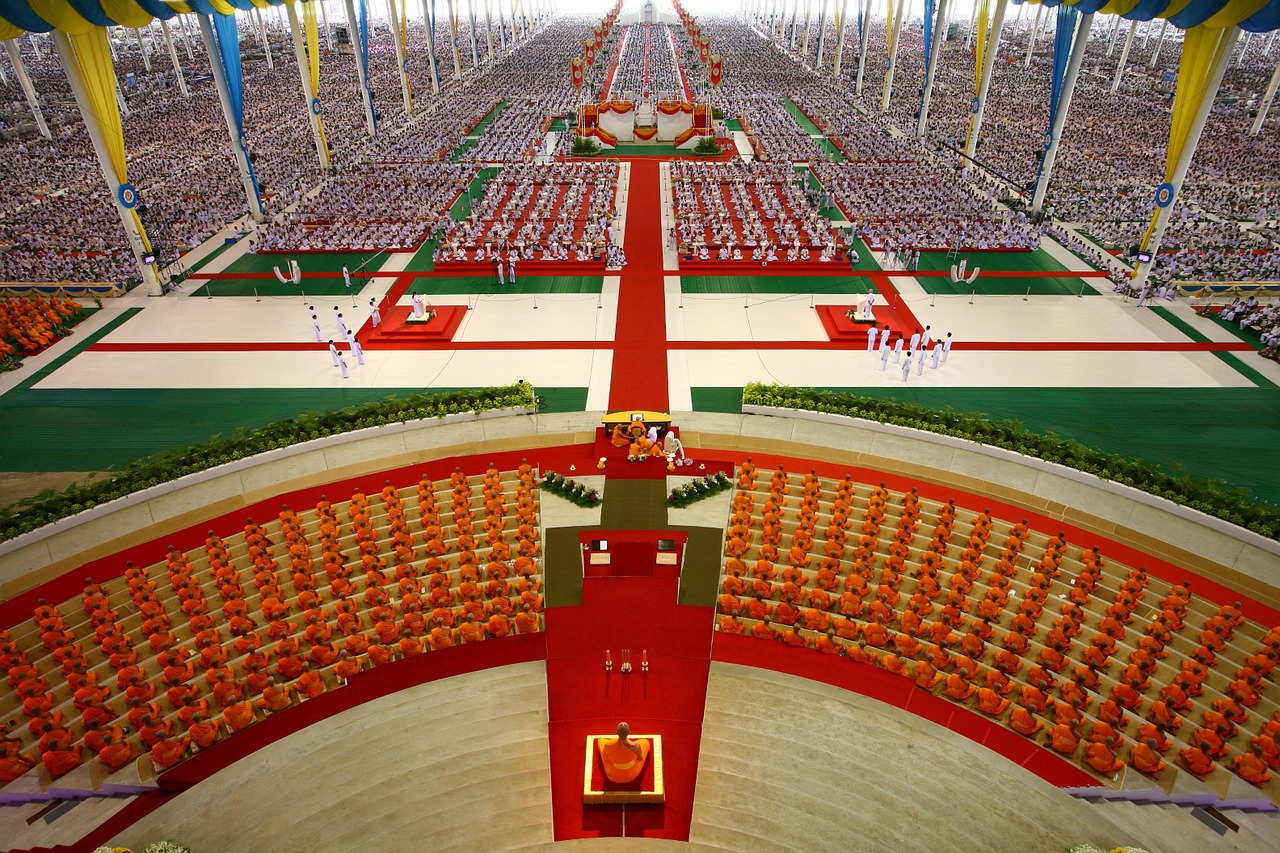 All Nations Gathered Before Him
According to the Bible, in the writings of both the prophets and the apostles, in the end of the age, the Lord Jesus Christ will establish His Kingdom in all the earth.
Welcome to BibleStudyMinistry.com (BSM), your online bible study supplement source. Today we're still exploring the concept of having power over the nations as mentioned by Jesus Christ! It is part of our study topic features, where we study a topic in the Bible one scripture at a time. Let's get back to today's study topic!
At the end of this age, Jesus Christ will come into His glory and the Lord will have all the holy angels with Him. This is after all the earthly carnage and tribulations the earth is foretold to have, will have faced.
Jesus will then sit upon the throne of David, the throne of His glory, and all nations will be gathered before Him.
The Lord is then going to separate each nation one from another, like a shepherd would separate his sheep from the goats. The Lord will have some nations on His right hand, they are labeled the sheep.
The Lord will also have nations on His left hand, labeled the goats. The purpose here in this post is to focus on the writings that all nations will be gathered before Him.
Every nation was present when the Lord began the sorting.
Why?
This is because the Lord would have reclaimed His Kingdom, and would have reclaimed power over the nations as King of the entire earth.
Thanks for being here today, At BibleStudyMinistry.com (BSM), we believe the Bible is one integrated story that leads to Jesus Christ, His Kingdom on the Earth, with His Royal Family, and that the Bible has profound practical wisdom we all can use as we journey towards the Kingdom together.
This is why we post blogs, study topics, chapter studies, and all things pertaining to scripture, so we can share this story best we can with you. We appreciate and are grateful for all your love and support in any way possible, even something as simple as sharing a post. Blessings to you.
BSM
Elder Ishe for BibleStudyMinistry.com, your online, Bible Supplement source!
Also, please join our newsletter, where we share studies and lessons in the Bible, 90% of Christians and people aren't aware of in subjects concerning Jesus Christ, history, prophecy, principle, and true gospel.
You'll get these studies weekly. Sign up right now!
Did you get to read our last study topic posts?
If not, you can right here ==> Study Topic: He Shall Have Dominion
===
Share the article on your favorite social media outlet; help the Word flow out into all nations!