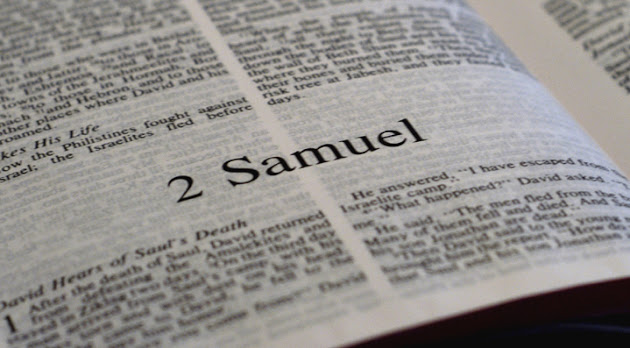 2nd Samuel Chapter 4 Summary
2 Samuel Chapter 4 Summary begins with Ishbosheth (Saul's son) hearing the news that Abner had been killed by Joab and this troubled him because he figured he was next on the death list of David's clearing house.
Welcome to BibleStudyMinistry.com's chapter summary series, do you need a quick summary of a chapter in the Bible, join us for the journey and learn a lot in our chapter summary series. Now back to 2nd Samuel chapter 4 summary.
He thought Abner's death was the beginning of a sort of purging of the house of Saul in order to establish the house of David.
Ish (Ishbosheth) had two men who were captains of units in his company, Baanah and Rechab; these guys also knew trouble was looming after Abner was killed. They were concerned for their lives also, so they tried to take matters into their own hands.
The chapter stops to list most of Saul's remaining royal family, including Jonathan's children. Jonathan, Saul's son, had a son named Mephibosheth, who was still alive.
Mephibosheth had become lame in his feet because of his nurse's mishandling of him when he was a baby. The nurse and family fled upon hearing of Saul and Jonathan's death, and in her haste she dropped Mephibosheth and he became unable to walk.
Baanah and Rechab Try To Be Heroes
The chapter flips back to Baanah and Rechab. They thought David would destroy the house of Saul now that Abner was dead. In their infinite wisdom, they decided to kill Ish and bring his head to David. They did this to show their allegiance to the incoming king and secure jobs in his administration.
David, a respectful man to the house of Saul, was agitated at their foolish actions. The son of Jesse commanded his young men to kill them both immediately. David also commanded his young men to cut off their hands and feet and hang them over a pool in Hebron.
David killed them in such a terrible fashion to show his disapproval of Ish's assassination and of any further attempts on the house of Saul. David's administration returned the head of Ish, and buried him properly near Abner.
David was really frustrated that men would kill a righteous man for no reason. This was just as the amalekite thought to do to Saul! This is 2nd Samuel chapter 4, summary.
Selah
Thanks for joining us today, At BibleStudyMinistry.com (BSM), we believe the Bible is one integrated story that leads to Jesus Christ, His Kingdom on the Earth, with His Royal Family, and that the Bible has profound practical wisdom we all can use as we journey towards the Kingdom together.

This is why we post blogs, study topics, chapter studies, and all things pertaining to scripture, so we can share this story best we can with you. We appreciate and are grateful for all your love and support in any way possible, even something as simple as sharing a post. Blessings to you.
BSM
Elder Ishe for BibleStudyMinistry.com, your online, Bible Supplement source!
Also, please join our newsletter, where we share studies and lessons in the Bible, 90% of Christians and people aren't aware of in subjects concerning Jesus, history, prophecy, principle, and the true gospel.
You'll get these studies weekly. Sign up right now!
Review previous chapter summaries ==>  2 Samuel Chapter 3 Summary
===
Share the article on your favorite social media outlet; help the Word flow out into all nations!