Passover is in  Few Days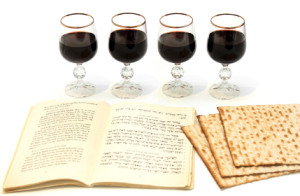 The Passover is coming upon us in a few days (April 20th at sundown).
If you're new to Bible study, this may not register with you; but if you're looking for better understanding, you are welcomed to study the subject and see how it relates to Jesus the King of kings.
It is also very relevant in learning the salvation of the Lord. Some do not know or believe the passover is part of God's requirements today. In Exodus chapter 12 it says:
24 And ye shall observe this thing for an ordinance to thee and to thy sons for ever.
Followers of Jesus are to observe the Passover as an ordinance forever. Visit BSM in a few days to learn all about the passover or read about it through one of our previous publications.
Grace from God and PeAce in Jesus name!
BSM on Facebook (like this, like us on FB) 
(have a twitter account? Follow us)
Share the article on your favorite social media outlet; help the Word flow out into all nations!