Misconception About Going to Heaven
In every industry or academia, there is a standard that everything is based. In math, engineering, reading, even in technology, but when it comes to spiritual matters, there is plenty of room for personal interpretation.
Unfortunately, much of this is purposeful deceit than it is mishaps and common overlooks. Going to heaven is one of those subjects that has no baseline standard. By that I mean many denominations may have their own personal view on the subject.
One scripture used to support the personal opinion of one going to heaven upon death is in Luke chapter 23.
See below:
39 And one of the malefactors which were hanged railed on him, saying, If thou be Christ, save thyself and us.

40 But the other answering rebuked him, saying, Dost not thou fear God, seeing thou art in the same condemnation?

41 And we indeed justly; for we receive the due reward of our deeds: but this man hath done nothing amiss.

42 And he said unto Jesus, Lord, remember me when thou comest into thy kingdom.

43 And Jesus said unto him, Verily I say unto thee, Today shalt thou be with me in paradise.
One of the malefactors on the cross taunted Jesus, but the other used humility with understanding that he was his own problem and not the Lord. Still, with his humility, he asked the Lord specifically to remember him when He (Jesus) comes into His Kingdom.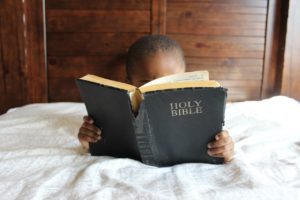 Jesus' reply was, "For sure (verily), I'm promising you today, you will be with me in paradise, which is the Lord's Kingdom.
The way today is written confuses even the very elect, because it appears that it points to today (as in that day they were on the cross about to be killed) when they die, they'd be in paradise.
However, "today" only points to the fact the Lord promised Him "today" as in that particular day (Jesus made the promise to him).
How do we know or conclude this?
The Lord's Kingdom, which is His paradise, is still to come. Secondly, the Bible says the dead know nothing, and all that have died will remain dead until the return of the Lord, when He goes into His Kingdom.
We'll be sharing more about this in the future, for now praise the Lord through His Son Jesus the Messiah, and bless His Holy name. Also, blessings to you and we hope to see you again.
BibleStudyMinistry
(your bible study supplement source)
Share the article on your favorite social media outlet; help the Word flow out into all nations!