Welcome to Matthew chapter 9 summary. Here in this chapter, Jesus returned from the country of the Gergesenes. He was immediately approached by people in need of healing. Men brought a crippled man who was sick with the palsy to Jesus. Jesus forgave the man of his sins, which upset some scribes sitting nearby.
Jesus asked them a question; which is easier to say to someone, "Your sins are forgiven," or "Get up and walk?" Nevertheless, Jesus assured them that the Son of man has power or authority on earth to forgive sins.
The scribes may have had a problem, but the multitudes didn't; they glorified God for giving such power to men. This is the book of Matthew, it is fitting he shared how he was recruited by the LORD. "Jesus said follow me, and I got up and went with Him!"
Jesus Hanging with Sinners
One day Matthew and other disciples were eating! While they ate it was pointed out that Jesus ate with a group of publicans and sinners and was having a good time. Whispers went around the room, they asked why was Jesus fraternizing with tax collectors and sinners? Jesus replied the sick need the physician, not the healthy. On top of that, He was sent to the sick.
Then He told the Pharisees to go learn what that means (and people thought Jesus held back punches). Jesus touched on fasting because John the baptist disciples were concerned why the LORD's disciples didn't fast often and Jesus healed or raised a dead girl to life.
He came to heal the girl, everyone was crying and playing music. That was until He told them she was just asleep. The crying and sadness turned to laughter. It then turned into amazement as Jesus raised the maid to back to life. These are the acts Jesus did and His fame blazed throughout the country.
They Hated On Jesus the Holy Messiah from God
The chapter wound down as Jesus healed two blind men, a man who couldn't speak, and a lot of others. The two blind men were straightly threatened to avoid spreading the news to anyone. They didn't listen, they told the entire city.
The man who was mute began to speak and the city said they hadn't seen anything like this in all of Israel. Jesus did have a few "haters." The Pharisees declared He was casting devils out using the power of the prince of the devils.
Anyway; He preached in their synagogues the kingdom of God and as He did, He took notice of the condition of His people. They were like sheep without a shepherd and this moved Him with compassion.
He told His disciples to pray for more laborers, because the harvest was plenty, but few to work the field. This is the summary of Matthew chapter 9, glory to the Chief Laborer.
Selah
Thank you for joining us today. It's always a pleasure to have you. BSM, believes the Bible is one assimilated account leading and pointing to Jesus the Messiah. It also points to His Kingdom on the Earth, and His Royal Family.
Not on our exclusive newsletter? You still have a chance, so sign up for PDFs, live Q&As, and more!
=
See us on social media – Facebook or Twitter. We're also on Instagram…
What do you think about this chapter? How can you utilize this chapter to improve your life, your walk or search for salvation? How is this chapter relevant towards the Kingdom of God?
Leave your comments below and edify others…!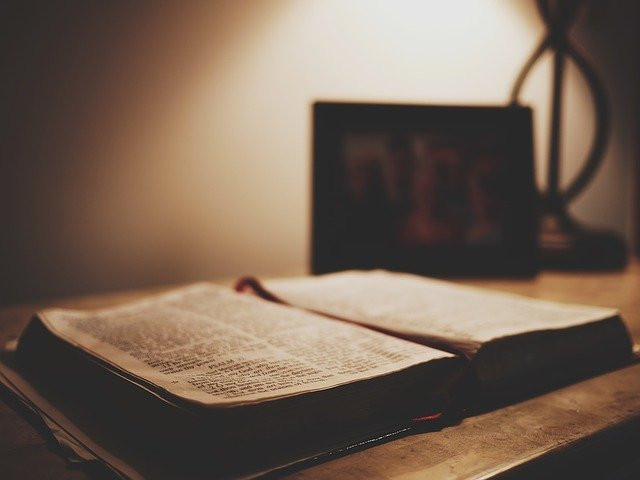 Share the article on your favorite social media outlet; help the Word flow out into all nations!