It Is Not For Kings to Drink Wine
Blessings from Bible Study Ministry, we're glad to have you visit our website. Below we have some wise words from Proverbs, worth a ton in gold, and will be helpful to your walk with Jesus Christ and the Father.
Get understanding with all things, AND wisdom is the principle thing, therefore let us receive it today. This wisdom  will lengthen our days! God bless you this day!
Daily Wisdom Bible Study – It Is Not For Kings to Drink Wine
1 The words of king Lemuel, the prophecy that his mother taught him.
King Lemuel was taught prophecy and wisdom from his mother. This is very important job for all mothers, to teach and direct their children!
3 Give not thy strength unto women, nor thy ways to that which destroyeth kings.
Men don't give your strength to women, but to your wife only!
Are You a King Are you a Queen (ladies)
It Is Not For Kings to Drink Wine – What Does that Mean?
4 It is not for kings, O Lemuel, it is not for kings to drink wine; nor for princes strong drink:
5 Lest they drink, and forget the law, and pervert the judgment of any of the afflicted.
6 Give strong drink unto him that is ready to perish, and wine unto those that be of heavy hearts.
7 Let him drink, and forget his poverty, and remember his misery no more.
Drinking excessively, such as having thirty to forty beers and smooth through ten bottles of wine a week is past socially drinking. Those numbers are in the room of unhealthy mental stability. Excessive drinking used to be reserved for those who had a lot of stress in their lives!
This is why the wino is drunk before noon…
Perhaps, as pointed out in the above verses, those stuck in poverty! Hint, why most homeless bums in inner black neighborhoods in the USA have a brown paper bag with a bottle in it at 8am in the morning. They also get called names like "Ned the Wine-o!"
It's not for kings to drink wine and strong drink, unless you forget the law while under the influence of alcohol, or pervert judgment on the poor. Examples of this happened to Belshazzar, king of Babylon, when he had the big party with his concubines and princes.
They were all drinking out of the Eternal Lord's vessels from the temple in Jerusalem that his father, Nebuchadnezzar, brought back with him in the siege of Jerusalem. It cost him his life! It is not for kings and righteous men to do that!
8 Open thy mouth for the dumb in the cause of all such as are appointed to destruction.
9 Open thy mouth, judge righteously, and plead the cause of the poor and needy.
Also it is for kings and righteous men to open their mouths for the dumb and to judge righteously in pleading for the poor and needy. God is their advocate, and is certainly watching the acts of man towards the poor and needy!
It Is Not For Kings to Drink Wine
That is our daily wisdom Bible study for today, thank you for joining us, and the Almighty bless and establish you for applying them into your life daily. Don't forget to look into other studies we have on our website, and join our newsletter, if you have YouTube, subscribe to our YouTube Channel, follow us on Twitter, and like our Facebook page. We thank you and God bless you in Jesus name!
BibleStudyMinistry.com; an Online Bible Study Supplement Source 🙂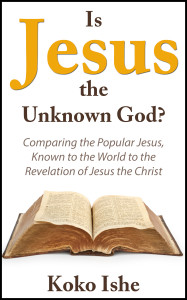 What has been going on? We just had a great launching of our new book, Is Jesus the Unknown God? and it was a success, the book is downloadable on Kindle for Download. We are excited and we hope you got a chance to download this book for the edification of your soul.

It is a phenomenal book that we're sure you'll enjoy (if you desire to serve God in truth and love His Word). Thank you and God bless you!
Also, you can read our book and share it with others, and we CERTAINLY WOULD LOVE COMMENTS AND FEEDBACK ON AMAZON or on our website! God bless!
Not on our exclusive newsletter? Sign up for PDFs, live Q&As, and more!
Leave a comment below of your thoughts…
Or do it here on Google – Facebook or Twitter. We're also on Instagram…
Share the article on your favorite social media outlet; help the Word flow out into all nations!