Peace and blessings from Bible Study Ministry, we're glad to have you visit our website. You already know what time it is, it is time for the daily wisdom for the day with the leading subject titled Prepare Thy Work and we pray it is helpful to your walk with Jesus Christ and the Father. Many people don't prepare for much of anything in their life, but it is not the way! READ, USE, and SHARE, God bless you this day!
Daily Wisdom Bible Study – Prepare Thy Work
26 Every man shall kiss his lips that giveth a right answer.
When you are feeling down and someone comes around with the right answer, you feel like giving them the most intimate exchange between human beings; a kiss. Make sure it is a 'holy' embrace!
27 Prepare thy work without, and make it fit for thyself in the field; and afterwards build thine house.
Prepare Thy Work
Preparation! Prepare your work without means to plan what you are going to do before you actually do it and with your plans then go out in the field and begin to build. God laid a blueprint of plans for the world as in Genesis chapter one, then began to build it! Plan and prepare, that is wisdom!
28 Be not a witness against thy neighbour without cause; and deceive not with thy lips.
Thou shalt not bear false witness! It is part of the covenant!
29 Say not, I will do so to him as he hath done to me: I will render to the man according to his work.
This is easy to think on this level because it is natural and animalistic human mental element. Someone hits you, it is natural to want to hit them back; but remember we are attempting to live on a higher spiritual plane here. Allow God to render to man according to their work.
Prepare Thy Work Spiritually and Physically
30 I went by the field of the slothful, and by the vineyard of the man void of understanding;

31 And, lo, it was all grown over with thorns, and nettles had covered the face thereof, and the stone wall thereof was broken down.
Solomon, and even you and I have walked by an unkempt house or field own by a lazy person; and we saw how unkempt it was. We realized the home of a man void of understanding dwells there.
32 Then I saw, and considered it well: I looked upon it, and received instruction.

33 Yet a little sleep, a little slumber, a little folding of the hands to sleep:

34 So shall thy poverty come as one that travelleth; and thy want as an armed man.
We learned a valuable lesson if we were paying attention. We learned and considered very well that a little sleep and slumbering, and folding of your hands into that favorite position of sleep will surely bring on all the poverty one could ever ask for. The lazy man has lots of desires and wants, and they hold him hostage all the days of his slothful life!
BibleStudyMinistry.com
I hope you have been blessed and edified from the daily wisdom Bible study for today, thank you for joining us, and the Almighty bless and establish you for applying them into your life daily. Don't forget to look into other studies we have on our website, and join our newsletter, if you have YouTube, subscribe to our YouTube Channel, follow us on Twitter, and like our Facebook page. We thank you and God bless you in Jesus name!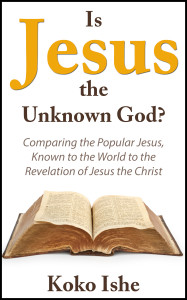 What has been going on? We just had a great launching of our new book, Is Jesus the Unknown God? and it was a success, the book is downloadable on Kindle for Download. We are excited and we hope you got a chance to download this book for the edification of your soul.
It is a phenomenal book that we're sure you'll enjoy (if you desire to serve God in truth and love His Word). Thank you and God bless you!
Also, you can read our book and share it with others, and we CERTAINLY WOULD LOVE COMMENTS AND FEEDBACK ON AMAZON or on our website! God bless!
Please Comment and/or Share & Like!
Share the article on your favorite social media outlet; help the Word flow out into all nations!