Judges Chapter 11 Summary Part 2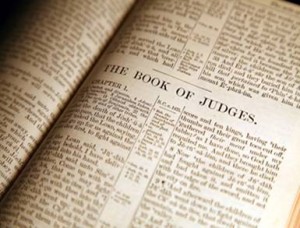 Welcome back to part 2 of Judges chapter eleven summary. If you didn't get part 1, you should read it here first.
We ended with Jephthah running back the story of who owns the land to the Ammonites who thought it was theirs.
Jephthah cleared it up.
The main point is that God helped Israel take the land from the Amorites and Israel possessed their land, but since Israel went into tribute to the Philistines, Ammon took the land of the Amorites as their own.
Jephthah asked the king of Ammon if that was right? The king of Ammon wasn't listening to nothing Jephthah had to say and warred with Israel anyway.
Israel defeated them, but the problem was that before they warred, Jephthah opened his mouth in a vow to God promising to sacrifice the first thing that comes out of his house when he returns from the war.
The first person to greet him was his very own and only daughter. From happiness to sadness in a moment.
We pray the Father to add blessings to the reading and doing of His Holy Word through His Son Jesus the Messiah. Amen!
Don't forget, you're welcomed to join Our Newsletter for 9 Special Studies and a New Study Every Week Sent to Your Email Address in text, audio, or video form. Also you'll be first to know when we have live Bible studies online or prayer calls!
BSM on Facebook (like this, like us on FB)
(have a twitter account? Follow us)
Share the article on your favorite social media outlet; help the Word flow out into all nations!