Joshua Chapter 8 Summary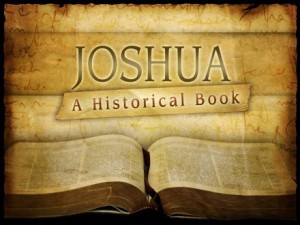 Joshua chapter 8 summary begins with God encouraged Joshua to now go take the city of Ai. This time, Israel can take the spoil they get from way for themselves. God gives Joshua the ambushing plans to take the city.
They set men in the rear of the city and the other half to attack as before in the front.
They pretended to be overtaken as it happened the first time, only this time, the men set in the rear would take the city and set it on fire.
It worked, Ai all chased after the men in front, leaving the city open, and torched to fire by Israel. Israel genocide twelve thousand people of Ai, and took the king of Ai alive.
They brought him and hung him on a tree, then took him down and threw his body at the gate of the city. That was pretty cold.
The chapter ends with Joshua writing and reading all the words of the law, the blessings and cursings that was written in the book of the law that Moses commanded.
He read it to the entire congregation of Israel, the women, children, and the strangers who were conversant among them.
We pray the Father to add blessings to the reading and doing of His Holy Word through His Son Jesus the Messiah. Amen!
Don't forget, you're welcomed to join Our Newsletter for 9 Special Studies and a New Study Every Week Sent to Your Email Address in text, audio, or video form. Also you'll be first to know when we have live Bible studies online or prayer calls!
BSM on Facebook (like this, like us on FB)
(have a twitter account? Follow us)
Share the article on your favorite social media outlet; help the Word flow out into all nations!