Joshua Chapter 7 Summary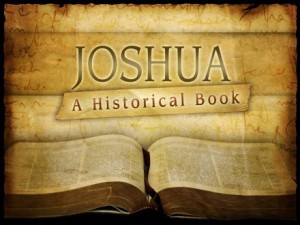 Joshua chapter 7 summary begins with the children of Israel getting ready to take the city of Ai to scout how they would take the city.
Little did Joshua know that a man named Achan of Judah had taken something out of Jericho. He did so for his own personal use and greed.
Joshua's men said the city isn't that big, only send about 2 or 3 thousand men to take it. Ai attacked and God allowed them to attack well, so well Israel lost about 36 men and retreated.
Joshua petitions God about what happened, and God tells him someone has the accursed thing and that is why they lost the battle. God says once they fix the matter, they will resume their glory, but not a moment before.
Joshua set in motion the method to correct the matter. Israel is to come up tribe by tribe, family by family, man by man, and God will reveal the person.
Scary Moment Kind of Like Judgement Day
Whomever is guilty is to be burned, they and all they have because they transgressed against the Lord and worked foolishness in Israel. Judah was taken, then the Zarhites, then Zabdi, and a man named Achan came forward and confessed.
He'd taken a Babylonish garment, some gold, and silver. He coveted these things, which cost him his life. Not only his life, his wife, children, and animals. This is similar to what Adam did, his decision cost his wife, children, and animals, if it were not for Jesus Christ.
God turned the fierceness of his anger around, once justice was rendered to Achan.
We pray the Father to add blessings to the reading and doing of His Holy Word through His Son Jesus the Messiah. Amen!
Don't forget, you're welcomed to join Our Newsletter for 9 Special Studies and a New Study Every Week Sent to Your Email Address in text, audio, or video form. Also you'll be first to know when we have live Bible studies online or prayer calls!
BSM on Facebook (like this, like us on FB)
(have a twitter account? Follow us)
Share the article on your favorite social media outlet; help the Word flow out into all nations!