Genesis Chapter 48 Summary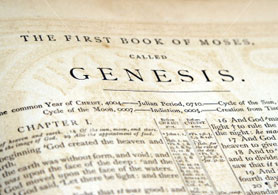 Genesis chapter 48 begins with Israel moving towards his physical end.
As Jacob prepares to die, he gathers all his sons and grandsons together to pass the blessings of God he inherited from his father Isaac, to them.
He personally adopts Ephraim and Manasseh as his own kids, but their kids will return to the lineage of Joseph.
Jacob blessed Joseph's children giving the younger, Ephraim, the greater blessing, not out of favoritism, but because it was from the Lord by way of prophecy.
Ephraim's offspring is written to become a multitude of nations, we will later recognized them as the head of the ten tribes (after Israel as a nation is split into two kingdoms).
Jacob tells them God will come and receive them out of Egypt and take them back to the land of their fathers. Joseph was given one portion of blessings above his brothers.
May God add blessings for reading and doing His Word through His Son Jesus Christ. So Be It!
Join Our Newsletter for 9 Special Studies and a New Study Every Week Sent to Your Email Address in text, audio, or video form. Also you'll be first to know when we have live Bible studies online or prayer calls!
#BibleStudyMinistry (have a twitter account? Follow us)
Share the article on your favorite social media outlet; help the Word flow out into all nations!