How to Forgive: the Art of Forgiveness
As Christians, plenty of times we get caught up in the world. It is natural for you to lose your cool when things happen to you suddenly or if an event catches you completely off guard. Nevertheless, you have to remember as Christians that forgiveness is one of the biggest and secret keys to salvation.
If you are unable to forgive your fellow brother or sister, it is nearly IMPOSSIBLE for you to receive forgiveness from the great God of Heaven and Earth. In this brief Bible study, you'll learn the art of forgiveness, you'll learn how to forgive, and you'll learn why it is crucially vital for you to forgive even your worst enemies.
The truth of the matter is that Jesus spoke very clearly of the importance of forgiveness. In one of the parables he gave of the kingdom of Heaven likened to a certain king giving account of his servants; it didn't end well.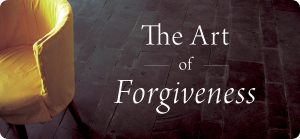 Open up your Bible, or you can read from the video screen and we study how to forgive, the art of forgiveness with BibleStudyMinistry.com
=
Share the article on your favorite social media outlet; help the Word flow out into all nations!