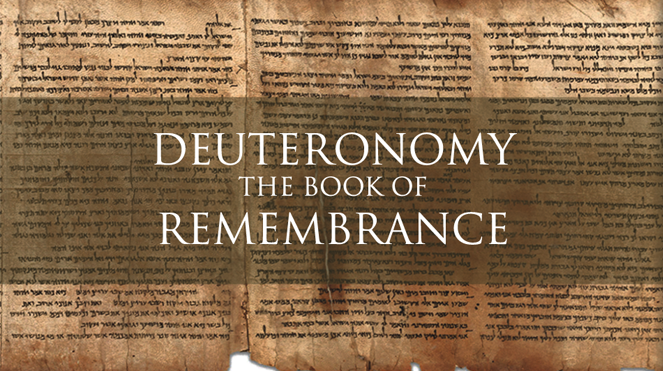 Deuteronomy Chapter 32 Summary
Chapter 32 is the song that God gave Moses to write, which is to remind Israel of their rebellion, and is a witness to God for their rebellion.
It begins beautifully with God commanding the heavens and earth to listen to the words of His mouth, and in doing so His teaching or doctrine will drop as the rain.
God will publish the name of the Lord and attribute greatness to our God.
"He is the Rock, His work is perfect: for all His ways are judgment: a God of truth and without iniquity, just and right is He."
The song goes into Israel's foolishness against God, and how God cherished them because His portion is His people, Jacob is the lot of His inheritance. God kept them as the apple of His eye.
God blessed Israel with everything, but they became arrogant and took it for granted. They moved to serve other gods and when God saw this, He hated them.
He hid His face from them because they were children in whom there was no faith. They moved God to jealousy, and God decided to provoke them to anger with a foolish nation.
The Lord intended to hurt them and scatter them for their voided counsel and foolishness. God proclaims that their gods will not help them in time of trouble because God is the only God.
He kills and makes alive, He wounds and heals, and no one can deliver out of His hand. And God swears, lifting His hand to heaven saying, "I Live Forever!"
Not too many people can say that. The song ends, and Moses is summoned to view the land as God reminds him why he is not going into the land.
The chapter ends, a beautiful yet terrible chapter.
We pray the Father to add blessings to the reading and doing of His Holy Word through His Son Jesus the Messiah. Amen!
Selah
Thank you for joining us today. It's always a pleasure to have you. BibleStudyMinistry.com (BSM), believes the Bible is one assimilated account leading and pointing to Jesus the Messiah. Also toHis Kingdom on the Earth, and His Royal Family.
Not on our exclusive newsletter? Sign up for PDFs, live Q&As, and more!
=
Leave a comment below of your thoughts…
Or do it here on Google – Facebook or Twitter. We're also on Instagram…
BSM on Facebook (like this, like us on FB) 
(have a twitter account? Follow us)
Share the article on your favorite social media outlet; help the Word flow out into all nations!