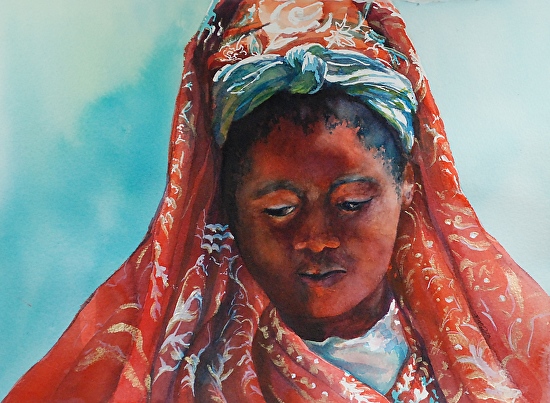 The story of Ruth, the Moabitess, is one that is very encouraging because in a sense, she represents the stranger (non physical Israelite), who wants to attach themselves to the commonwealth of Israel, which is Jesus Christ.
Whatsoever do I mean?
Ruth's mother-in-law was a woman of Judah named Naomi. Her husband, and two sons died, and this caused the family name to die out because they didn't have a male to carry the name. More than that, they didn't have a child to continue the family, boy or girl.
-this is BibleStudyMinistry.com an Online Bible Study Supplement Source-
Ruth was married into the family, and once a spouse dies, the widowed is free from the bond of marriage and can gain a new spouse if they desire. Ruth did not want that.
Thy God my God and Thy People my People
Ruth wanted to be a part of the commonwealth of Israel. She loved her family through marriage, she loved their people, she loved their God. When Naomi told her to go back to her father's house, she said please do not ask me to go from you.
16 And Ruth said, Intreat me not to leave thee, or to return from following after thee: for whither thou goest, I will go; and where thou lodgest, I will lodge: thy people shall be my people, and thy God my God:
She says, whereever you go, that is where I will go. Where ever you stay, that is where I will stay. Thy people shall be my people, and thy God my God.
In essence, Ruth just changed Gods, people, culture, and identity. Today, people marrying into families are only marrying their spouse. They want nothing to do with their spouses family.
This is not how it use to be, and part of that is because families are not built like they use to.
Thy God my God and Thy People my People
17 Where thou diest, will I die, and there will I be buried: the Lord do so to me, and more also, if ought but death part thee and me.
There are not too many sisters or brothers saying these types of words to their in laws, neither are they saying it about the spiritual nature of their relationship to God.
What are you saying?
Share the article on your favorite social media outlet; help the Word flow out into all nations!