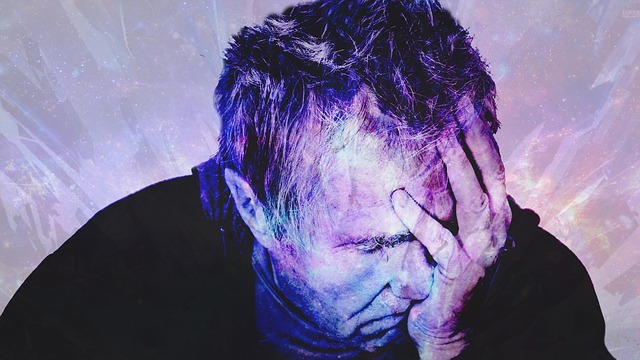 Few Days and Full of Trouble
The great prophet Job was a man with a very interesting life. Read verbatim, not many people alive can express a story such as his, yet, so many do have close tales that are similar.
Welcome to BibleStudyMinistry.com (BSM), your online bible study supplement source. Today we're still exploring death and the disposition of those who have passed on from this world! Now back to this study topic!
Within the fourteenth chapter of Job's writings, there are some very vital teachings of life after death the Hebrews of old believed and understood according to their Lord and Creator.
These teachings have been lost in the shuffle of life, even the spiritual life we have today. First, Job starts off saying that mankind, one born of a woman, has a few days and in those days there seems to be nothing but troubles (v1).
99% of the world would probably agree with that, even the most positive optimistic person would agree because of the knowledge and understanding of how things are in the world, like other people suffering or being oppressed.
…unless we made a big enough splash while we were alive, such as Albert Einstein or Dr. Martin Luther King Jr., we're quickly forgotten…
Anyway, Job continues saying, man comes about from his mother's womb like a flower, however, in the end, she is cut down and disappears from time and the world, like a shadow (v2). This is all true so far as we know it, life's short, there are struggles, and then we die and unless we made a big enough splash while we were alive, such as Albert Einstein or Dr. Martin Luther King Jr., we're quickly forgotten and fade out of sight like a shadow.
Job goes on and says that man dies and wastes away. I wouldn't advise digging and looking into coffins in graveyards, but you won't find the body fully intact like it was when it was alive, unless some ancient Egyptians hooked the body up with special ointment (and even still, it decays and wastes away).
So man wastes away and gives up the ghost or spirit (breath of life). She lies down and DOES NOT RISE UP again, until the heavens are no more. Interesting Job. Is he sure about that? He says, they will not awake, nor be raised out of the sleep (death).
Really?
What about the deceased in Heaven we've been taught so dearly about? Not according to this great prophet. Job then pleads to be hid in the grave and kept a secret; it's probably a request based on how his life events had transpired up to that point; he lost his family and was losing his health, you know; so Job was probably like, "Yo let's end this thing here!"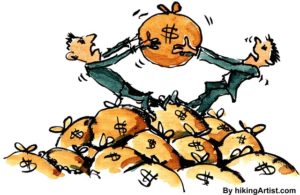 Job asked to be kept in the grave until the Lord's wrath was over, but Job still asked to have a set or appointed time to be remembered, and to be awakened again. It's like setting an alarm to be awakened or having someone wake you up at an appointed time.
Job has the appointed time, then he asked a question, he asked, "If a man die, will he live again?" This is a question asked and debated without end in our generation today. Job answers his own question saying, "All the days of my appointed time, I will wait, till my change comes."
He continues saying, "Lord, You will call, and I will answer you, You will have a desire to the work of your hands." In other words, Job says he'll be ready when the Lord calls him out of the grave to complete the work of the Lord's hands.
These are just crucial, critical scriptures for our comfort and understanding of death and life or "afterlife," and if we carefully consider what Job is sharing, we'd understand we live, we die and await the Lord at His coming for the next phase of His plans and purpose.
Job wasn't prepared to go to Heaven at death, he was prepared to wait until the Lord calls him and others out of the grave, which we've studied in other study topic posts, isn't until the last day.
Different?
Profound?
Strange?
Yes!
Verifiable through scripture?
Absolutely, and is more comforting than what's traditionally taught… at least to me!
Scripture: Job chapter 14
10 But man dieth, and wasteth away: yea, man giveth up the ghost, and where is he?
11 As the waters fail from the sea, and the flood decayeth and drieth up:
12 So man lieth down, and riseth not: till the heavens be no more, they shall not awake, nor be raised out of their sleep.
13 O that thou wouldest hide me in the grave, that thou wouldest keep me secret, until thy wrath be past, that thou wouldest appoint me a set time, and remember me!
14 If a man die, shall he live again? all the days of my appointed time will I wait, till my change come.
15 Thou shalt call, and I will answer thee: thou wilt have a desire to the work of thine hands.
BSM
Elder Ishe for BibleStudyMinistry.com,  your online, Bible Supplement source!
Also join our newsletter, where we share studies and lessons in the Bible, 90% of Christians and people aren't aware of in subjects concerning Jesus, history, prophecy, and the true gospel.
You'll get these studies weekly. Sign up right now!
Did you see the previous study topic? View it by clicking the link below!
=
Share the article on your favorite social media outlet; help the Word flow out into all nations!