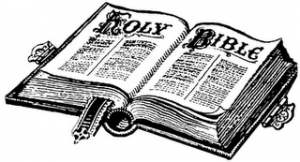 We do a lot of sharing from this site, I thought it appropriate to be shared with also.
So today, we're taking a bit of change in pace, and the scriptures I thought to talk and share with you, I want our readers (you) to share either in the comments below or if you have a FB account, you can do so on our page here.
– Grace and Joy, this is BibleStudyMinistry.com an Online Bible Study Supplement Source –
The scripture is from Philippians chapter 2, and it is a great one. Here it is:
Philippians 2
5 Let this mind be in you, which was also in Christ Jesus:

6 Who, being in the form of God, thought it not robbery to be equal with God:

7 But made himself of no reputation, and took upon him the form of a servant, and was made in the likeness of men:
What Does This Scripture Mean to You?
We have a wide audience of people who study with us here @BibleStudyMinistry from Pastors, doctors, students, etc. 
So we simply wish for you to expound, exhort, edify, with what the Holy Spirit gives you to share with us today; because we are all one body with things to offer and receive. God bless in Jesus name.
ps: remember comment below or visit our FB Page to leave your thoughts on the scriptures above! What Does This Scripture Mean to You?
Share the article on your favorite social media outlet; help the Word flow out into all nations!