Penalty and Punishments for Crimes and Trespasses Numbers 5: This is what the Sovereign LORD of Israel said to the children of Israel; "If any of you commit a crime against someone, you have sinned against ME."
They were then commanded to confess their crime and pay the victim in full for whatever damages had been done against them. They also had to add an additional twenty percent (20%) as a fine.
If the victim had no relative who could accept this money, it belonged to the LORD ALMIGHTY and will be paid to the priest. In addition to that payment, the offender was required to take a ram for the priest to sacrifice so their sin will be forgiven.
These little segments should help us understand the
---
Numbers 5
5 And the Lord spake unto Moses, saying,

6 Speak unto the children of Israel, When a man or woman shall commit any sin that men commit, to do a trespass against the Lord, and that person be guilty;

7 Then they shall confess their sin which they have done: and he shall recompense his trespass with the principal thereof, and add unto it the fifth part thereof, and give it unto him against whom he hath trespassed.

8 But if the man have no kinsman to recompense the trespass unto, let the trespass be recompensed unto the Lord, even to the priest; beside the ram of the atonement, whereby an atonement shall be made for him.

9 And every offering of all the holy things of the children of Israel, which they bring unto the priest, shall be his.

10 And every man's hallowed things shall be his: whatsoever any man giveth the priest, it shall be his.
---
When a donation is made to the sacred tent, that money belongs only to the priest, and each priest will keep what is given to him. We want to learn about the Kingdom of GOD. To do that we should learn more about the regulations it will take to live in this kingdom.
Here are the laws, statutes, ordinances, commandments, judgments, and precepts the nation was built upon. The simple things to cool down conflicts so things are just and fair.
---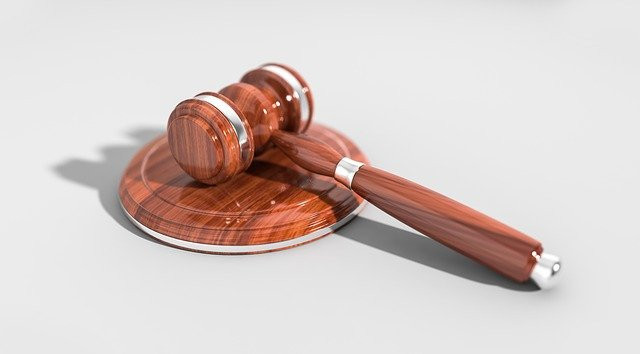 From that time Jesus began to preach, and to say, Repent: for the kingdom of heaven is at hand. The disciples asked, "Lord, wilt thou at this time restore again the kingdom to Israel?" And ye shall be unto me a kingdom of priests and a holy nation. These are the words which thou shalt speak unto the children of Israel.
BibleStudyMinistry.com with KingdomOfPriests.com are working together with others to usher in the Kingdom of the ALMIGHTY! Join us!
PLEASE share this Post with OTHERS; it is time for the history, prophecy, and principles to be brought out!

Leave a comment also!
2021 will be a revealing year, stay close to the prophets of the ALMIGHTY!
Please go ahead and follow and like us