Numbers chapter 5 summary reiterated the judgments and cleanliness laws within the camp of the Israelites. It began as the ALMIGHTY commanded Moses to put out of the camp every leper. They also had to remove those defiled by a running issue or dead body.
Here were some judgments: if a man stole, he first had to confess to stealing then return the principal. In addition to this, he had to add 20% to the principle from whom he stole.
The next section (of the chapter) spoke in regards to an adulterous woman whose husband became suspicious his wife was not faithful. If there were no witnesses and the spirit of jealousy came upon him regarding his wife, then he had to take his wife to the priest with an offering of the memorial.
Numbers Chapter 5 Summary
This offering brought iniquity to remembrance. The priest would take holy water and pour it on the floor. Then the elder set the woman before the ALMIGHTY and took off her headwear or head covering and gave her the offering of the memorial (which is the jealousy offering).
The priest then gave her bitter water that caused a curse; she drank that and took an oath. At this point, she could either confess that she'd been unfaithful or proceed with the oath.
If she proceeded and was found guilty and cursed, her belly would swell and her thigh would rot. She'd be cursed among her people. But if she was found innocent, she would be free and still have the ability to have children in the future (she'd just give her husband a very hard time at home :)).
This is the summary of Numbers chapter 5, glory to Honor, the ALMIGHTY of Israel.
Selah
Thank you for joining us today. It's always a pleasure to have you. BibleStudyMinistry.com (BSM), believes the Bible is one assimilated account leading and pointing to Jesus the Messiah. It also points to His Kingdom on the Earth, and His Royal Family.
Not on our exclusive newsletter? Sign up for PDFs, live Q&As, and more!
=
Leave a comment below of your thoughts…
Or do it here on Google – Facebook or Twitter. We're also on Instagram…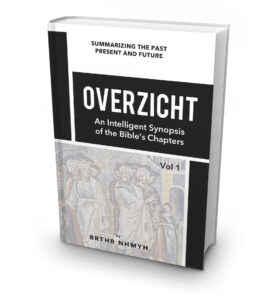 Share the article on your favorite social media outlet; help the Word flow out into all nations!