Numbers Chapter 27 Summary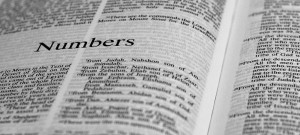 Chapter 27 of Numbers, begins with the daughters of Zelophehad of the tribe of Joseph who presented something women and sisters should be very grateful for today.
They came to Moses and Eleazar saying their dad died in the wilderness with no sons and they were concerned why he had to have his name done away because he had no sons?
In short, they wanted a possession of the land or inheritance also. Moses brought it before God who said those five daughters of Zelophehad are correct. Thus God instituted the order of succession.
If a man dies with no son, his possession is given to his daughter(s).
If he has no children, it passes to his brothers, if he has no brothers, it moves to the next kinsman in his family circle.
This is the judgement.
The chapter ends with God getting Moses set to die after he gets a glimpse of the land by standing on the mountain of Abarim. Moses was kept from entering the land.
Moses prayed to God to provide a qualified successor over the congregation and God provided Joshua the son of Nun. Moses took Joshua before the priest and laid hands on him, giving him charge as God commanded.
We pray the Father to add blessings to the reading and doing of His Holy Word through His Son Jesus the Messiah. Amen!
We welcome you to join Our Newsletter for 9 Special Studies and a New Study Every Week Sent to Your Email Address in text, audio, or video form. Also you'll be first to know when we have live Bible studies online or prayer calls!
BSM on Facebook (like this, like us on FB) 
(have a twitter account? Follow us)
Share the article on your favorite social media outlet; help the Word flow out into all nations!