Monarchs Aren't Popular But What Does Jesus Think?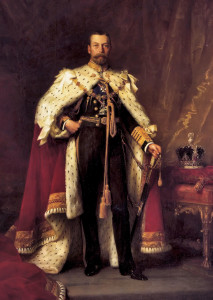 In today's world, it is very popular that the idea of living in a monarch is unpopular. Most people in the Western world have never even heard nor do they understand what a monarch is.
This is not all together a bad thing, we have to understand that in times past most monarchs were disguise dictatorships. Dictatorships are monarchs ran by evil rulers, obviously this will leave a distasteful flavor in the mouth of anyone living within that Monarch/dictatorship.
We simply have to realize that the problem was and is not necessarily the king, his kingdom, or his form of operation of government; instead the problem falls on human nature. Humans are the problem and how they function in these kingdoms.
When we read about the kingdom in the Bible, the brain automatically flips back to a democracy style of kingdom. When we read the Bible, the typical person automatically forgets that Jesus primarily talked about the coming kingdom of God.
Jesus taught the coming kingdom of God since the days of Adam. In the Old Testament, Jesus spoke of His coming kingdom and government, see Exodus chapter 19
6 And ye shall be unto me a kingdom of priests, and an holy nation. These are the words which thou shalt speak unto the children of Israel.
In another example, Jesus spoke about His coming government here on the earth on David's throne in Isaiah chapter 9.
6 For unto us a child is born, unto us a son is given: and the government shall be upon his shoulder: and his name shall be called Wonderful, Counsellor, The mighty God, The everlasting Father, The Prince of Peace.

7 Of the increase of his government and peace there shall be no end, upon the throne of David, and upon his kingdom, to order it, and to establish it with judgment and with justice from henceforth even for ever. The zeal of the Lord of hosts will perform this.
In fact, after Jesus was baptized He began to go about preaching the gospel. Nearly everything Jesus spoke about was about the coming kingdom of God, a Kingdom which will be conducted as a Monarchy with Jesus King of all.
Are you ready for this Kingdom?
BSM on Facebook (like this, like us on FB) 
(have a twitter account? Follow us)
Share the article on your favorite social media outlet; help the Word flow out into all nations!