A Los Angeles model's sudden death is spurring suspicion of foul play.
On Saturday, Nov. 13, Christy Giles was pronounced dead at a Culver City hospital where she was left outside on the sidewalk, her husband Jan Cilliers reported. The night before, Giles went out with two friends, including Hilda Marcela Cabrales-Arzola, in Los Angeles while Cilliers was in San Francisco, ABC7 reported. According to ABC7, citing the third friend with them that night, Giles and Cabrales-Arzola met men at a party and ended up at an apartment building.
---
In those days when there was no king in Israel, there was a certain Levite living as an immigrant in the far corners of the Ephraim highlands. He married a secondary wife from Bethlehem in Judah. In an act of unfaithfulness toward him, his secondary wife left him and went back to her father's household at Bethlehem in Judah. She stayed there four full months.
Then her husband set out after her to convince her to come back. He had his servant and a couple of donkeys with him. She took him into her father's house, and when the young woman's father saw him, he was happy to welcome him. Since his father-in-law, the young woman's father, insisted, he stayed with him three days, eating, drinking, and spending the night there. On the fifth day, he got up early in the morning to set out, and the young woman's father said, "Have some food for strength." So the two of them ate, sitting around until late in the day.
When the man got ready to set out with his secondary wife and servant, his father-in-law, the young woman's father, said, "Look, the day has turned to even, so spend the night. Seriously, the day is over. Spend the night here and enjoy yourself. Then you can get up early tomorrow for your journey, and you can head home."
But the man was unwilling to spend another night. He got up, set out, and went as far as the area of Jebus, that is, Jerusalem. He had a couple of saddled donkeys and his secondary wife with him. When they were near Jebus, the day was totally gone. The servant said to his master, "Come on, let's turn into this Jebusite city and spend the night in it."
But his master replied to him, "We won't turn into a city of foreigners who aren't Israelites. We'll travel on to Gibeah. They turned in to enter there, so they could spend the night in Gibeah, and he went and sat down in the city square. But no one offered to take them home to spend the night. Then in the evening, an old man was coming home from his daily work in the fields. This man was from the Ephraim highlands and was an immigrant in Gibeah, the people of that place being Benjaminites. He looked up and saw the traveler in the city square. "Where are you heading and where have you come from?" the old man asked. And he took him into his house. He mixed feed for the donkeys, and they washed their feet, ate, and drank.
While they were relaxing, suddenly the men of the city, a perverse bunch, surrounded the house and started pounding on the door. They said to the old man, the owner of the house, "Send out the man who came to your house, so we can have magnetism with him!" The owner of the house went outside and said to them, "No, my friends, please don't commit such an evil act, given that this man has come to my home as a guest. Don't do this disgraceful thing!
Here's my daughter, the young woman, and his secondary wife. Let me send them out, and you can abuse them and do whatever you want to them. But don't do such a disgraceful thing to this man!" 25 But the men refused to listen to him. So the Levite grabbed his secondary wife and sent her outside to them. They raped her and abused her all night long until morning. They finally let her go as dawn was breaking.
At daybreak, the woman came and collapsed at the door of the man's house where her husband was staying, where she lay until it was daylight. When her husband got up in the morning, he opened the doors of the house and went outside to set out on his journey. And there was his secondary wife, lying at the entrance of the house, with her hands clutching the doorframe. "Get up," he said to her, "let's go." But there was no response. So he laid her across a donkey, and the man set out for home.
This gruesome story comes out of the book of Judges chapter 19. It was a terrible time in Israel, just like the death of Christy Giles and many other young women like her, these things take place in the USA today. The love of many is waxing cold; the care for our fellow man is fading.
I tell you to resist this and continue to love, have compassion, care, and have integrity. The meek will inherit the earth; therefore, repent for the Kingdom of Heaven is at Hand.
Unfortunate original article concerning Christy Giles here:
BSM sends the comforter to comfort the family in this difficult time and that the Holy Spirit may visit the family if it so be received.
The Seals have been opened and it is time to study and show yourself approved; it is time to seek the Father while He may be found. Hide in His modern-day Ark, which is His Law; that you love the LORD your Creator with all your heart, soul, might, and strength. Also, that you love your neighbor and brother as yourself. Follow the Holy Melchizedek Order and obtain eternal life. Let's go!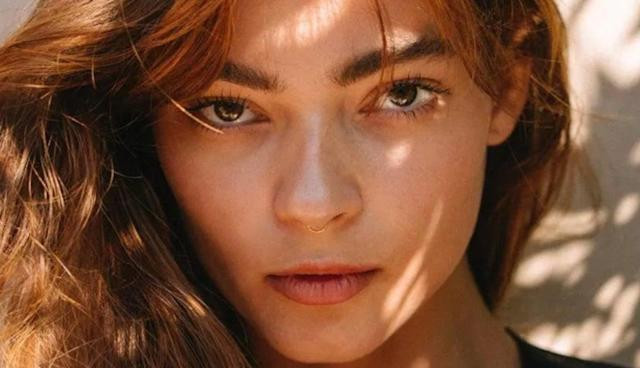 Share the article on your favorite social media outlet; help the Word flow out into all nations!