Leviticus Chapter 23 Summary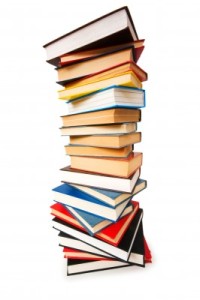 Leviticus 23 is a chapter about the feasts of the Lord God, commonly thought to be only for the "Jewish" people.
This chapter begins with God declaring these are His feasts. God reiterates the sabbath day and then moves into the instructions for the feasts.
First off, these feasts are to be kept in their rightful seasons. These feasts days are also known as High Sabbaths. The first day to be kept is the Lord's Passover, on the 14th day of the first month (although it is not a sabbath).
Immediately after the passover is the first day of the feast of unleavened bread, which is a High Sabbath. The feast of unleavened bread is a seven day feast, with the first and last days of this feast being High Sabbaths.
After the regular weekly sabbath that came after the last day of the feast of unleavened bread; the children of Israel are to count to themselves seven sabbaths (7 weeks), and on the day after the sabbath (the 50th day) is the feasts of weeks. This is also known as the Pentecost Feast or High Sabbath.
In the seventh month of the year on the first day of the month, there is another High Sabbath known as the memorial of the blowing of trumpets. Nine days later, on the tenth day of the month, there is a very important High Sabbath known as the Day of Atonement (read about this day carefully).
Then on the fifteenth day of the month, another seven day feast takes place called the feasts of tabernacles. The first day is a High Sabbath. Finally, the last feast of the year is the Eighth day feast, also a High Sabbath. This chapter outlines the feasts of God and what should be done on those days.
We pray the Father to add blessings to the reading and doing of His Holy Word through His Son Jesus the Messiah. Amen!
We welcome you to join Our Newsletter for 9 Special Studies and a New Study Every Week Sent to Your Email Address in text, audio, or video form. Also you'll be first to know when we have live Bible studies online or prayer calls!
Read Leviticus Chapter 23 Here Today!
Have You Seen the New Focus?             Study the Feasts of the Lord Here!
(have a twitter account? Follow us)
Share the article on your favorite social media outlet; help the Word flow out into all nations!