The Kingdom of God Focus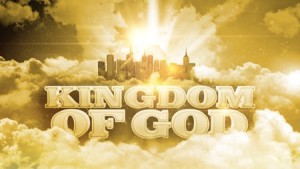 If you haven't noticed, and I say this to our subscribers through the years, but we've always taught the Bible, but not necessarily with a focus on the Kingdom of God.
Why?
Well, sometimes it is presumed but it was brought to my attention by a few questions that it is not being made thoroughly clear, not even to me.
This is what we will be focusing on from here on out, teaching the Bible with a focus on the coming Kingdoms of God. The first Kingdom will be the focus, because you will NOT get into the second Kingdom if your ways have not been made straight in the first.
Jesus came to the earth in the flesh to die for mankind so that man can have right back to this Kingdom that was prepared for him from the foundation of the Word.
Everything the Bible teaches (and what we share via biblestudyministry.com), are principles that will get you ready for the Kingdom of God. Principles are codes to live by, laws, statutues, ordinances, commandments, judgements, moral character, structural character, all that are necessary to live in a King's Kingdom.
Every Kingdom has a King!
Jesus Christ is the King. We hope that you study or continue to study with us, and grow and one day share these principles with others for their growth and preparation for the coming Kingdom of God.
Read through the gospels, and count the number of times Jesus says something related to or regarding His Kingdom. You'll find it all in there, and while teaching people the Bible is the right thing to do, with His Kingdom at hand, it is time to teach with a focus on that.
Along the way, you'll learn the history, which will make the overall picture more clearer, and you'll learn the future prophecy, including the end times.
We want to thank our loyal readers over the last 8 years, and bless you as you continue with us. Also we welcome our new readers, and praise God for you in Jesus name.
Read Matthew Chapter 5's Kingdom Focus Here!
Here is our Latest Chapter Summary! Read it Today!
#BibleStudyMinistry (like this, like us on FB) 
(have a twitter account? Follow us)
Share the article on your favorite social media outlet; help the Word flow out into all nations!