Make a Joyful Noise unto the Lord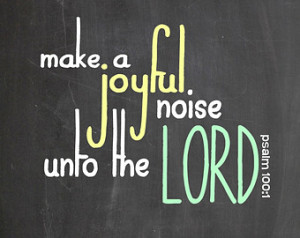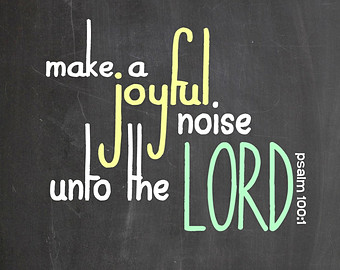 "Make a joyful noise unto the Lord, all the earth: make a loud noise, and rejoice, and sing praise.
Let the sea roar, and the fulness thereof; the world, and they that dwell therein. Let the floods clap their hands: let the hills be joyful together"
‭‭Psalms‬ ‭98:4, 7-8‬ ‭KJV‬‬
http://bible.com/1/psa.98.4,7-8.kjv Read the whole passage. (If you will).
May God make you strong and courageous daily. May you stand firm for Jesus Christ everyday! May you believe in Jesus Christ and PRAY daily (with me)! May The LORD heal you and your families. Amen.  Each of you please say to your family "I love you".
We welcome you to join Our Newsletter for 9 Special Studies and a New Study Every Week Sent to Your Email Address in text, audio, or video form. Also you'll be first to know when we have live Bible studies online or prayer calls!
Did You Read Leviticus Chapter 11 Summary?
(have a twitter account? Follow us)
Share the article on your favorite social media outlet; help the Word flow out into all nations!