Joshua Chapter 13 Summary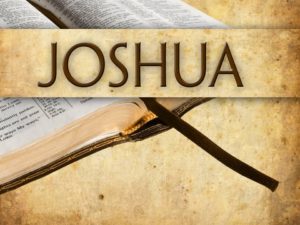 Chapter 13 begins with God noting that Joshua had indeed aged and time had elapsed without Israel possessing all the land that was promised to them.
In fact the scripture says there remained still very much land to be possessed.
The border of the Philistines, north up to Lebanon and the Sidonians, and with Joshua being stricken in years, God had Joshua just divide the land for Israel for an inheritance.
This chapter begins to report that some of the people who were supposed to be deposed out of the land, still dwelled there even until the time of the writing of the book of Joshua.
The rest of this chapter is what lands were given to Israel on the east side on the border of Jordan, which the children of Reuben, Gad, and half tribe of Manasseh  were given.
The tribe of Levi received no land because God and the sacrifices were their inheritance.
We pray the Father to add a blessing to the reading and doing of His Holy Word through His Son Jesus the Messiah. Amen!
Don't forget, you're welcomed to join Our Newsletter for 9 Special Studies and a New Study Every Week Sent to Your Email Address in text, audio, or video form. Also you'll be first to know when we have live Bible studies online or prayer calls!
BSM on Facebook (like this, like us on FB)
(have a twitter account? Follow us)
Share the article on your favorite social media outlet; help the Word flow out into all nations!