Joshua Chapter 1 Summary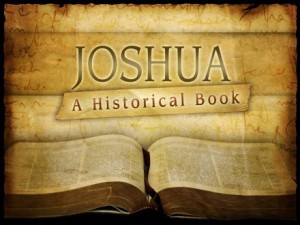 Into the book of Joshua we go.
The book and chapter 1 of Joshua begins with God guiding and preparing Joshua for the work he must do for the children of Israel.
Moses is gone now, and God tells Joshua that He has given the land of Canaan to the children of Israel, they only have to go take it with courage and strength.
In order to do this and prosper, the secret weapon is to observe all of God's law and commandments straightforward.
The book of the law is not to depart from Israel's mouth, they need to meditate on it day and night, then they will find much success.
Keep Your Word
Joshua then reminds the Reubenites, Gadites, and half tribe of Manasseh to keep their promise of going to war with the group so that everyone gets their land before they come back and enjoy their own.
They agree to do all that Joshua commands as they did with Moses, as long as Joshua stays with the Lord. This is Joshua chapter one.
We pray the Father to add blessings to the reading and doing of His Holy Word through His Son Jesus the Messiah. Amen!
We welcome you to join Our Newsletter for 9 Special Studies and a New Study Every Week Sent to Your Email Address in text, audio, or video form. Also you'll be first to know when we have live Bible studies online or prayer calls!
BSM on Facebook (like this, like us on FB) 
(have a twitter account? Follow us)
Share the article on your favorite social media outlet; help the Word flow out into all nations!