A Great King Over All the Earth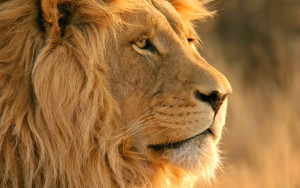 The scripture calls Jesus the Messiah, a great King over all the earth and for this cause, we are to clap our hands and shout with a loud voice to our God and King.
We are to sing praises to our God, sing praises to our King. God is the King of all the earth, understand this as you sing praises.
God rules even over the nations that don't know or acknowledge Him. The King sits on the throne of His Holiness. Jesus is not only our Savior, our Redeemer, our God, and the keeper of our souls; He is our King.
He is greatly exalted.
This is a Psalm for the sons of Korah, praise be to the Lord! We referenced Psalm chapter 47 for this posting. Bless God our King, and bless you also.
We want to thank our loyal readers over the last 8 years, and bless you as you continue with us. Also we welcome our new readers, and praise God for you in Jesus name.
Read our Summary of Leviticus 26! Read it Today!
BSM on FB (like this, like us on FB) 
(have a twitter account? Follow us)
Share the article on your favorite social media outlet; help the Word flow out into all nations!