Genesis Chapter 35 Summary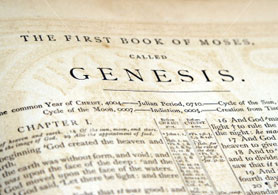 In chapter 35, God ordered Jacob to go live in Bethel, a town in the land of Canaan.
Jacob orders his family to put away their private gods they were still carrying with them and dealing with in their minds, and to be clean with God.
They all gave Jacob their strange gods, earrings etc., and Jacob buried them all. The people of the land feared Jacob, they knew God was with him.
Later, God appears again to Jacob reminding him that his name was changed to Israel.
Rachel Dies
Rachel was having her second child, she named Benoni, but Israel (Jacob) changed the boys name to Benjamin. Sadly, Rachel died during this childbirth. She was buried, the woman he loved.
It was during this time that Israel's eldest son Reuben laid with Israel's concubine Bilhah and Israel knew about it. Israel came to see his father Isaac before he died; Isaac was 180 years of age and Esau and Israel buried their dad together in peace.
Let it please the Father to add blessings to the reading and doing of His Holy Word through His Son Jesus Christ. So Be It!
You're welcomed to join Our Newsletter for 9 Special Studies and a New Study Every Week Sent to Your Email Address in text, audio, or video form. Also you'll be first to know when we have live Bible studies online or prayer calls!
#BibleStudyMinistry (have a twitter account? Follow us)
Share the article on your favorite social media outlet; help the Word flow out into all nations!