Peace and grace from Bible Study Ministry, this is a day  the Lord has made, we should rejoice and be grateful in it. Below we have some wise words from Proverbs, worth a ton in gold, and will be assistance to your walk with Jesus Christ and the Father. Get understanding with all things, AND wisdom is the principle thing, therefore let us receive it today. This wisdom  will lengthen our days! God bless you this day!
Daily Wisdom Bible Study – Generation- Pure in Their Own Eyes
11 There is a generation that curseth their father, and doth not bless their mother.
They know they are out there, those who for some reason despise their parents. Obviously, some people had parents who were good, bad, indifferent, nevertheless, the command to honor parents did not have a condition attached to it. Honor them! Who knows, your honor towards your parents may save them.
There is a Generation – Pure in Their Own Eyes
12 There is a generation that are pure in their own eyes, and yet is not washed from their filthiness.
We know these people exist also; they are pure in their own eyes, but have not completely dismissed their evil, even filthy ways. These people are easy to spot out, they are normally finger pointing or talking about other people!
13 There is a generation, O how lofty are their eyes! and their eyelids are lifted up.
These are people who believe they are better than other people. Their eyelids are lifted up and they can't see their own faults!
14 There is a generation, whose teeth are as swords, and their jaw teeth as knives, to devour the poor from off the earth, and the needy from among men.
We are witnessing this in the United States government; the leaders are really hammering the poor. It is as if they are attempting to whip them clean off the face of the earth. But if they do that (whip them off the earth), who will the rich use to shine their shoes?
People Who are Pure in Their Own Eyes
15 The horseleach hath two daughters, crying, Give, give. There are three things that are never satisfied, yea, four things say not, It is enough:

16 The grave; and the barren womb; the earth that is not filled with water; and the fire that saith not, It is enough.
Three things that are never satisfied (my son at the dinner table – only kidding), the grave,  woman who cannot conceive, and the earth. The element Fire says it is not enough, because fire would like to burn everything in its' path.
17 The eye that mocketh at his father, and despiseth to obey his mother, the ravens of the valley shall pick it out, and the young eagles shall eat it.
Again, as touching our parents, mocking your father (good man or bad), and despising to obey your mother (good woman or bad), has a sorrowful ending for the child who does so. Clean this area up, at the very least remain neutral because this is in the covenant (Ten Commandments)!
That's our daily wisdom Bible study for today, God bless you for joining us, and God bless and establish you for applying them into your life daily. Don't forget to look into other studies we have on our website, join our newsletter, if you have YouTube, subscribe to our YouTube Channel, follow us on Twitter, and like our Facebook page. We thank you and God bless you in Jesus name!
BibleStudyMinistry.com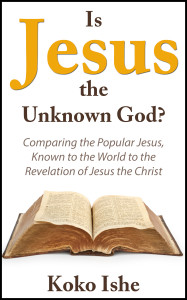 What is going on? We just had a great launching of our new book, Is Jesus the Unknown God? yesterday and it was a success, the book was free on Kindle for Download. We are excited and we hope you got a chance to download this book for free, if not no worries, we'll have another free promo in about 3 or 4 months! Don't want to wait that long? Just purchase the book for a love gift amount, as all funding through books go into continued work of the Lord. Thank you and God bless you!
Also, you can read our book and share it with others, and we CERTAINLY WOULD LOVE COMMENTS AND FEEDBACK ON AMAZON or on our website! God bless! 

Share the article on your favorite social media outlet; help the Word flow out into all nations!