Exodus Chapter 9 Summary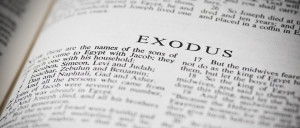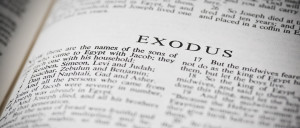 In Exodus 9, Aaron and Moses are in Egypt having meetings with Pharaoh about the release of the Hebrews.
Once again, Moses is sent to the Pharaoh by God with a message from "the Lord God of the Hebrews," to release His people so they may serve Him.
Upon Pharaoh's refusal this time, the resulting plague was for the cattle of the land will receive grievous diseases, a murrain but not of the cattle of the children of Israel.
Again Pharaoh hardened his heart, and Moses was commanded to sprinkle ashes towards heaven and boils of blains broke out on the Egyptians and their animals as the sixth plague in Egypt. God is doing this so the Egyptians and the world understand there is none like Him in all the earth.
The next plague was a pestilence of a very grievous hail storm never seen in Egypt since the foundation. After Pharaoh pleads with Moses to stop the storm, Pharaoh went right back to his hardened heart and refused to let the children of Israel go and serve their God.
May God add blessings for reading and doing His Word through His Son Jesus Christ. So Be It!
Join Our Newsletter for 9 Special Studies and a New Study Every Week Sent to Your Email Address in text, audio, or video form. Also you'll be first to know when we have live Bible studies online or prayer calls!
Read Exodus 9 on your own here
#BibleStudyMinistry (have a twitter account? Follow us)
Share the article on your favorite social media outlet; help the Word flow out into all nations!