Exodus Chapter 19 Summary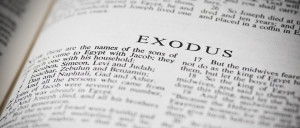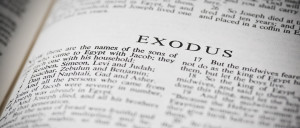 Chapter 19 begins with the children of Israel just a short three months out of Egypt and they pitched in the desert of Sinai.
God called Moses to give him instructions of what the children of Israel should do.
It is here where God tells the children of Israel (house of Jacob), that if they obey God and keep God's covenant, then they will be a peculiar treasure to God above all people.
They will be a kingdom of priests and a holy nation; but they must obey God's voice and walk in God's ways. Everyone agreed.
Then God told Moses that He will come back in a thick cloud so everyone will hear Him and that they must all sanctify themselves and wash their clothes because in three days He will come down in their sight.
On the third day, there were thunders and lightenings and a thick cloud on top of the mount Sinai. In addition, the voice of trumpets blasted extremely loudly and everyone feared.
The mountain looked like it was on fire. Moses spake and God answered him by a voice.
Let it please the Father to add blessings to the reading and doing of His Holy Word through His Son Jesus Christ. So Be It!
You're welcomed to join Our Newsletter for 9 Special Studies and a New Study Every Week Sent to Your Email Address in text, audio, or video form. Also you'll be first to know when we have live Bible studies online or prayer calls!
Read Chapter 19 of Exodus for yourself here!
#BibleStudyMinistry (have a twitter account? Follow us)
Share the article on your favorite social media outlet; help the Word flow out into all nations!