The Eighth Day Sabbath 2015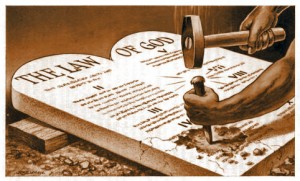 The Last High Holy Day of God's Holy Days is the Eighth Day Feast
Read at Leviticus 23:36, 39.
Why must we observe a separate feast on the 8th day as opposed to the seven day feast of tabernacles?  
"Now the Jew's feast of tabernacles was at hand. In the last day, that great day of the feast, Jesus stood and cried, saying, If any man thirst, let him come unto me, and drink" John 7:2,37.
Observe the emphasis placed on the last day of the feast; it's also referred to as, that great day.  Now let us pay special attention to what Jesus says at the Passover:
Read at Luke 22:15-18.
15 And he said unto them, With desire I have desired to eat this passover with you before I suffer:
16 For I say unto you, I will not any more eat thereof, until it be fulfilled in the kingdom of God.
17 And he took the cup, and gave thanks, and said, Take this, and divide it among yourselves:
18 For I say unto you, I will not drink of the fruit of the vine, until the kingdom of God shall come.
Understand the power of what Jesus is saying here!  He says He will NOT take part of the Passover until the Kingdom of His Father shall come.  Flesh and blood cannot enter the Father's Kingdom.  Everyone will be changed from flesh & blood (mankind) to spiritual bodies.  
Mankind has been given seven days in this week of existence in this creation; God gave us seven days to inherit this type of flesh and blood body, [seven thousand years].  The eighth day is something completely new; that is why it is a separate feast from the seven day feast of tabernacles.
Remember the law of circumcision?  
Every male is to be circumcised on the eighth day. The circumcision represents the rolling away of the flesh:
The Circumcision given to Abraham as the covenant  Genesis 17:12.
12 And he that is eight days old shall be circumcised among you, every man child in your generations, he that is born in the house, or bought with money of any stranger, which is not of thy seed.
Abraham did so – Genesis 21:4
And Abraham circumcised his son Isaac being eight days old, as God had commanded him.
It became law in Israel and a statute forever, see Leviticus chapter 12:
2 Speak unto the children of Israel, saying, If a woman have conceived seed, and born a man child: then she shall be unclean seven days; according to the days of the separation for her infirmity shall she be unclean.
3 And in the eighth day the flesh of his foreskin shall be circumcised.
God finally accepts all of our sacrifice or rather the sacrifice the priest perform on our behalf on the eighth day. See an example in Ezekiel chapter 43
25 Seven days shalt thou prepare every day a goat for a sin offering: they shall also prepare a young bullock, and a ram out of the flock, without blemish.
26 Seven days shall they purge the altar and purify it; and they shall consecrate themselves.
27 And when these days are expired, it shall be, that upon the eighth day, and so forward, the priests shall make your burnt offerings upon the altar, and your peace offerings; and I will accept you, saith the Lord God.
For seven days (7 day week), we prepare and offer the sin offering (Jesus Christ), but when the seven days are expired, on the eighth day is when God will accept you, this is when He will accept us.
Why?
We will no longer be flesh and blood, but spirit as the Father in the Father's Kingdom see Revelation 21:2–5.
2 And I John saw the holy city, new Jerusalem, coming down from God out of heaven, prepared as a bride adorned for her husband.
3 And I heard a great voice out of heaven saying, Behold, the tabernacle of God is with men, and he will dwell with them, and they shall be his people, and God himself shall be with them, and be their God.
4 And God shall wipe away all tears from their eyes; and there shall be no more death, neither sorrow, nor crying, neither shall there be any more pain: for the former things are passed away.
5 And he that sat upon the throne said, Behold, I make all things new. And he said unto me, Write: for these words are true and faithful.
This is why it is important to keep the scripture as God has it outlined, to keep His Holy Days as God has outlined, and to His Word as God commanded. Joy to you on this HIGH SABBATH.
Let it please the Father to add blessings to the reading and doing of His Holy Word through His Son Jesus Christ. So Be It!
You're welcomed to join Our Newsletter for 9 Special Studies and a New Study Every Week Sent to Your Email Address in text, audio, or video form. Also you'll be first to know when we have live Bible studies online or prayer calls!
Read about all of God's Feast Days
#BibleStudyMinistry (have a twitter account? Follow us)
Share the article on your favorite social media outlet; help the Word flow out into all nations!