Exodus Chapter 13 Summary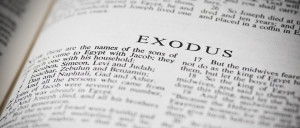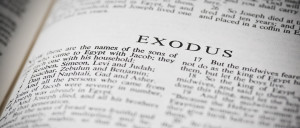 This chapter begins with God commanding Moses to set apart all the firstborn males of families, for they will belong to God.
This is because God spared them when they came out of Egypt in the month of Abib, therefore God is taking them as His own.
Moses reminds the Israelites to keep this passover and unleavened bread service for seven days; the first day is a sabbath and service and the seventh day is a sabbath and service.
Moses is specific to say the Israelites are to keep this ordinance in its season from year to year. God reiterates to the Israelites to tell what happened coming out of Egypt to their children and so on from generation to generation as a memorial of God's great works and power.
Joseph's remains were taken out of Egypt by Moses as Joseph had commanded and prophesied some 400 plus years prior.
Please  God add blessings to the reading and doing of Your Holy Word through Your Son Jesus Christ. So Be It!
We welcome you to join Our Newsletter for 9 Special Studies and a New Study Every Week Sent to Your Email Address in text, audio, or video form. Also you'll be first to know when we have live Bible studies online or prayer calls!
Feel free to read Exodus Chapter 13 Online on your own
#BibleStudyMinistry (have a twitter account? Follow us)
Share the article on your favorite social media outlet; help the Word flow out into all nations!