Blessed Feast of Tabernacles 2015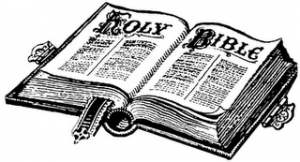 Tonight begins the annual Sabbath known as the Feast of Tabernacles. 
This is a seven day feast to God representing the seven days man will dwell in the human form, as well as the ingathering of all God's saints into His House of Prayer.
We are blessed to see this day, know about this day, and observe this day.
It is written in Leviticus 23
33 And the Lord spake unto Moses, saying,
34 Speak unto the children of Israel, saying, The fifteenth day of this seventh month shall be the feast of tabernacles for seven days unto the Lord.
35 On the first day shall be an holy convocation: ye shall do no servile work therein.
God commands us to keep this feast as part of His seven annual Sabbaths. So celebrate your feasts and give praises and glory to God! To get studies on previous feasts, visit this link here – Blessed Feast of Tabernacles 2015
#BibleStudyMinistry (have a twitter account? Follow us)