Greeting from Bible Study Ministry, we're glad to have you visit our website. Below we have  we have our daily wisdom for the day and pray it is helpful to your walk with Jesus Christ and the Father. Many people are bearing false witness against others to get ahead or to preserve their own tail, but it is not the way! READ USE and SHARE, God bless you this day!
Daily Wisdom Bible Study – Erring From Ways of Knowledge
24 A slothful man hideth his hand in his bosom, and will not so much as bring it to his mouth again.
This is a practice of extreme laziness when a man won't even bring his hand to his mouth to feed himself. Nevertheless, the real implication here is that the slothful man won't work with his hands, therefore he is unable feed himself. He needs someone else to feed him, that is why he won't so much as bring his own hand to his mouth again; he needs friends, family, or a government assistant programs to feed him. Many people need friends, family, and government programs, others are just lazy and take advantage of friends, family, and government programs!
Erring From Ways of Knowledge
25 Smite a scorner, and the simple will beware: and reprove one that hath understanding, and he will understand knowledge.
When someone takes to the time to inform or smite the scorner (someone who believes they are better than others) the simple will become aware of what happened. Correct a person with understanding, they will get more knowledge from you and that aspect in which you corrected them.
26 He that wasteth his father, and chaseth away his mother, is a son that causeth shame, and bringeth reproach.
Children, if you waste the words of your father (even your Father in Heaven), and you run your mother out of your life, you cause shame and will bring upon yourself a reproach or disappointment. Of course, this is conditioned by what type of parents one has, and circumstances and conditions one was raised; however overall, if God bless you with a good set of parents, don't waste or chase them away. See our lesson or article on family conduct!
27 Cease, my son, to hear the instruction that causeth to err from the words of knowledge.
Do not listen to instructions that will cause you to error from the ways of knowledge. Depart from these instructions and people!
28 An ungodly witness scorneth judgment: and the mouth of the wicked devoureth iniquity.
We know what an ungodly witness is, they are those who come in and bear false witness against another person. Like the people who came in to bear false witness against Jesus when He was before Caiaphas the High Priest, they were ungodly witnesses. They pervert judgement, and because of this, they eat up sin like it is a plate of freshly made apple blueberry pie!
29 Judgments are prepared for scorners, and stripes for the back of fools.
Erring From Ways of Knowledge
Scorners will be judged, and a fool gets whipped constantly for their correction (which they don't take).
I hope you have been blessed and edified from the  daily wisdom Bible study for today, thank you for joining us, and the Almighty bless and establish you for applying them into your life daily. Don't forget to look into other studies we have on our website, and join our newsletter, if you have YouTube, subscribe to our YouTube Channel, follow us on Twitter, and like our Facebook page. We thank you and God bless you in Jesus name!
BibleStudyMinistry.com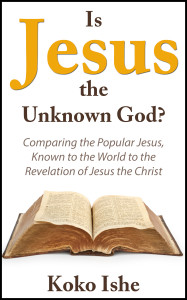 What is going on? We just had a great launching of our new book, Is Jesus the Unknown God? and it was a success, the book was free on Kindle for Download. We are excited and we hope you got a chance to download this book for free, if not no worries, we'll have another free promo in about 3 or 4 months! Don't want to wait that long? Just purchase the book for a love gift amount, as all funding through books go into continued work of the Lord.
It is a phenomenal book that we're sure you'll enjoy (if you desire to serve God in truth and love His Word). Thank you and God bless you!
Also, you can read our book and share it with others, and we CERTAINLY WOULD LOVE COMMENTS AND FEEDBACK ON AMAZON or on our website! God bless!
Please Comment and/or Share & Like!
Share the article on your favorite social media outlet; help the Word flow out into all nations!