Greeting from Bible Study Ministry, we're glad to have you visit our website. Below we have  we have our daily wisdom for the day with the leading subject titled A Wise Man is Strong and we pray it is helpful to your walk with Jesus Christ and the Father.
Many people are bearing false witness against others to get ahead or to preserve their own tail, but it is not the way! READ USE and SHARE, God bless you this day!
Daily Wisdom Bible Study – A Wise Man is Strong
1 Be not thou envious against evil men, neither desire to be with them.

2 For their heart studieth destruction, and their lips talk of mischief.
A Wise Man is Strong
This would be thought to be an established fact and law of common sense, but some people with much wellness in them desire and even envy evil people. Why? It looks like the evil are getting away with it and enjoying it.
However, just as their mindset is set to study destruction and teach mischief, they (as well as we) have the power and capablility to study life and wisdom. Therefore, do not envy them, pray for them and remove yourself from their presence!
3 Through wisdom is an house builded; and by understanding it is established:
God is tell us how God builded the earth; it was through wisdom and by understanding God established it. We can follow that same model for ourselves in both things physical and spiritual! Wisdom and understanding!
4 And by knowledge shall the chambers be filled with all precious and pleasant riches.
Knowledge is to know how; we have to know how to obtain eternal life. We have to have knowledge of how to fill our barns with precious and pleasant riches. Knowledge!
A Wise Man is Strong From Cartoons to Movies
5 A wise man is strong; yea, a man of knowledge increaseth strength.
From cartoons to movies, I always was perplexed to see the smallest and skinniest dude leading the pack of muscle-bound, gun toting guys. This helped me understand why; the wise man is the strongest.
The man with the plan, the know how, increases his strength mentally and spiritually and can thereby bound the physically strong!
6 For by wise counsel thou shalt make thy war: and in multitude of counsellors there is safety.
At times, some people think that by counsel they should make war; but it is actually by wise counsel. We can't go to our foolish associates and ask, "should I slap him for what he did?"
With Wisdom Make War
The fool will say yes, the wise counsel will help you analyze everything so you realize there is no need to do anything but forgive them and make amends. With wisdom make war!
I hope you have been blessed and edified from the  daily wisdom Bible study for today, thank you for joining us, and the Almighty bless and establish you for applying them into your life daily.
Don't forget to look into other studies we have on our website, and join our newsletter, if you have YouTube, subscribe to our YouTube Channel, follow us on Twitter, and like our Facebook page. We thank you and God bless you in Jesus name!
BibleStudyMinistry.com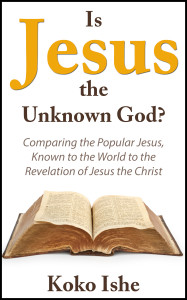 What is going on? We just had a great launching of our new book, Is Jesus the Unknown God? and it was a success, the book was free on Kindle for Download.
We are excited and we hope you got a chance to download this book for free, if not no worries, we'll have another free promo in about 3 or 4 months!
Don't want to wait that long? Just purchase the book for a love gift amount, as all funding through books go into continued work of the Lord.
It is a phenomenal book that we're sure you'll enjoy (if you desire to serve God in truth and love His Word). Thank you and God bless you!
Also, you can read our book and share it with others, and we CERTAINLY WOULD LOVE COMMENTS AND FEEDBACK ON AMAZON or on our website! God bless!
Please Comment and/or Share & Like!
Share the article on your favorite social media outlet; help the Word flow out into all nations!