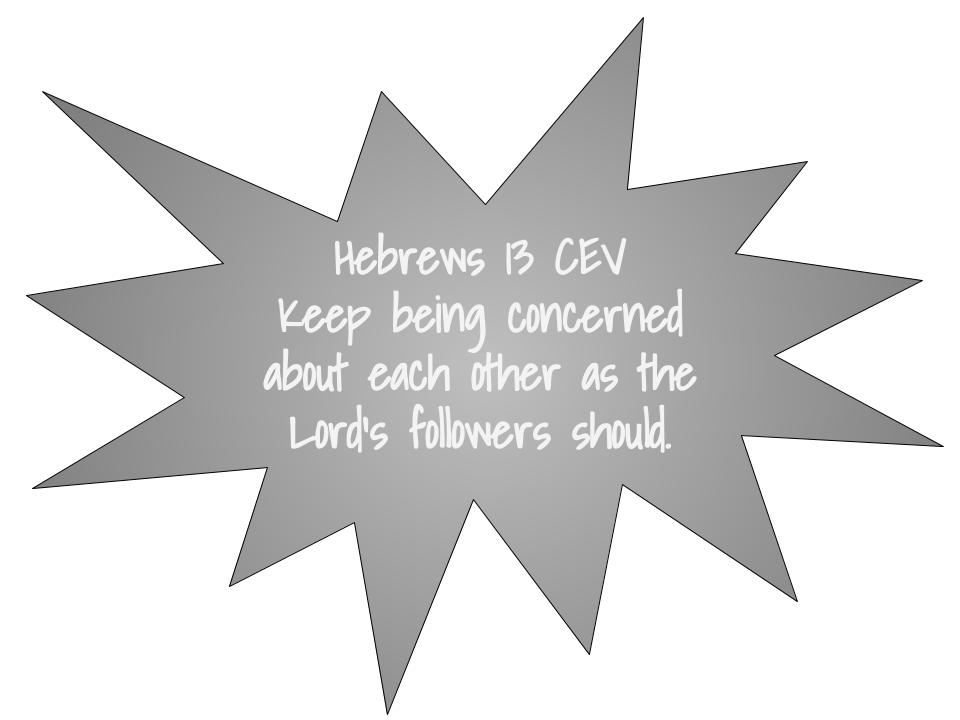 Keep Being Concerned About Each Other
Good Day Friends,
Today's Reading: Hebrews 13:1-2 (CEV)
1 Keep being concerned about each other as the Lord's followers should.
2 Be sure to welcome strangers into your home. By doing this, some people have welcomed angels as guests, without even knowing it.
May the Lord spread His love through us as we reach out with His welcome. When we practice hospitality; we share God's goodness and gift with others.
We don't know who we are entertaining.
We could very well be entertaining angels when we are dealing with other beings.
Let us pray. LORD Jesus, May we share what we receive; You are the source of all that we have, that You may be glorified in Jesus Name. Amen.
We are blessed, stay blessed.
Love you always!
Deaconess Mary, for BibleStudyMinistry.com, an online Bible Supplement Source!
Thank you for joining us today, it's always a pleasure to have you. BibleStudyMinistry.com (BSM), believes the Bible is one assimilated account leading and pointing to Jesus the Messiah, His Kingdom on the Earth, and His Royal Family.
BSM also believes the Bible has a lot of profound and practical wisdom everyone can use in the journey of life and towards the Kingdom of the Lord.
Study with us Daily, either a chapter study, devotional, or a study topic, we think you'll enjoy.
===
Share the article on your favorite social media outlet; help the Word flow out into all nations!