Deuteronomy Chapter 3 Summary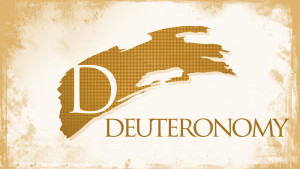 Deuteronomy 3 continues Moses recount of the last forty years. After they beat Sihon, king of the Amorites, they turned to the kingdom Bashan, who had Og as their king.
Og came out to fight in a battle at Edrei and God told Moses don't fear Og will be delivered into Israel's hands, and he was delivered. Moses recounts taking down sixty cities down of Bashan, high walled and gated cities; they completely destroyed men, women, and children, in every city.
The children of Israel sound like barbarians and genociders but it is at the command of the Lord in written history. The land of the Amorites and Bashan, were taken and requested by the Reubenites and Gadites, as well as the half tribe of Manasseh, the land of the giants it was previously called.
As the children of Israel go across into the other side of Jordan to take the land of Canaan and Jerusalem, Moses commands Joshua to be strong and remember how they took down Og and Sihon, and to know that is how God will take down the other kingdoms for them.
Moses told that he prayed once more to be able to go in and see the good land, but God was angry with Moses for Israel's sakes and would not hear Moses.
God told Moses not to speak about that matter anymore to Him. God did allow Moses to look into the land and charge Joshua and encourage him to be valiant to take the land of their inheritance.
We pray the Father to add blessings to the reading and doing of His Holy Word through His Son Jesus the Messiah. Amen!
We welcome you to join Our Newsletter for 9 Special Studies and a New Study Every Week Sent to Your Email Address in text, audio, or video form. Also you'll be first to know when we have live Bible studies online or prayer calls!
BSM on Facebook (like this, like us on FB) 
(have a twitter account? Follow us)
Share the article on your favorite social media outlet; help the Word flow out into all nations!