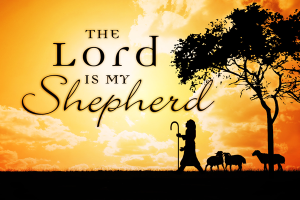 Peace and grace from Bible Study Ministry, this is a day  God has made, rejoice and be glad in it. Below we have some wise words from Proverbs, worth a ton in gold, and will be helpful to your walk with Jesus Christ and the Father.
Get understanding with all things, AND wisdom is the principle thing, therefore let us receive it today. This wisdom  will lengthen our days! God bless you this day!
Daily Wisdom Bible Study – For the Lord Shall Be Thy Confidence
25 Be not afraid of sudden fear, neither of the desolation of the wicked, when it cometh.
When you hear news that your job is laying off dozens and hundreds of people, it is natural to get a sense of sudden fear you'll be included in that sweeping. The Lord says not to be afraid of sudden fear, remain faithful until the end.
For the Lord Shall Be Thy Confidence – Be Confident in That
26 For the Lord shall be thy confidence, and shall keep thy foot from being taken.
The reason not to be afraid is because God will be your confidence and keep you from being sweep in a mass layoff, from evil tidings, and from the snares of the wicked. Remain faithful and confident in your God, the God of Israel.
27 Withhold not good from them to whom it is due, when it is in the power of thine hand to do it.
The scripture convicts me everytime I am around the less fortunate asking for money on the street. I usually carry $20 dollars on me and I'd usually give away ten percent of that to the less fortunate asking for money on the streets as I go by.
This is not just for the poor, this is also for your brother who cannot make rent or has fallen on hard times. If you have the means to help, give him or her the help. This is why God gives to us, so that we can be able to help others. It is all part of our ecosystem in the human chain.
28 Say not unto thy neighbour, Go, and come again, and to morrow I will give; when thou hast it by thee.
If you have it today, stop the power games of making the person in need, beg you by making them come back again for another round of "kissing your bottom." Give to them today, when it is in your power to do so.
30 Strive not with a man without cause, if he have done thee no harm.
When I was younger, this was the only thing that upset me was people starting trouble with me without a cause. It was the only thing that go under my skin. Today I'm much, much better, and we see it is wisdom to not strive or argue and dispute with a man without a cause.
31 Envy thou not the oppressor, and choose none of his ways.
For the Lord Shall Be Thy Confidence in Times of Trouble
When I moved to America, at times (as kids) we would envy and look with admiration to our local drug dealing friends in the community. Nevertheless, they like many others today are oppressing the community and no matter how shiny someone is, we aren't to envy them, or choose any of their ways.
33 The curse of the Lord is in the house of the wicked: but he blesseth the habitation of the just.
Remain just and receive your blessings on time from the LORD!
35 The wise shall inherit glory: but shame shall be the promotion of fools.
Those who get wisdom and keep it will inherit glory, that is the Kingdom of God, but shame will be the promotion of foolish men!
That's our daily wisdom Bible study for today, God bless you for joining us, and God bless and establish you for applying them into your life daily.
Don't forget to look into other studies we have on our website, join our newsletter, if you have YouTube, subscribe to our YouTube Channel, follow us on Twitter, and like our Facebook page. We thank you and God bless you in Jesus name!
BibleStudyMinistry.com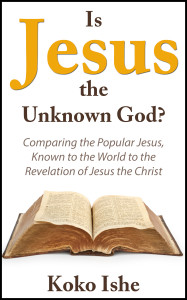 What is going on? We just had a great launching of our new book, Is Jesus the Unknown God? last week and it was a success, the book was free on Kindle for Download.
We are excited and we hope you got a chance to download this book for free, if not no worries, we'll have another free promo in about 3 or 4 months!
Don't want to wait that long? Just download the book for a small gift amount, as all funding through books go into continued work of the Lord. Thank you and God bless you!
Also, you can read our book and share it with others, and we CERTAINLY WOULD LOVE COMMENTS AND FEEDBACK ON AMAZON or on our website! God bless!
Share the article on your favorite social media outlet; help the Word flow out into all nations!