Congo's Mount Nyiragongo erupted for the first time in nearly two decades Saturday, turning the night sky a fiery red and sending lava onto a major highway as panicked residents tried to flee Goma, a city of nearly 2 million.
---
The government in the Democratic Republic of Congo has launched an evacuation plan for the eastern city of Goma after a large volcano erupted.
Mount Nyiragongo is throwing huge lava fountains into the air, red fumes spewing into the night sky.
Panicked residents of Goma – a population of two million – are fleeing to safety.
The volcano, located about 10km (six miles) from the city, last erupted in 2002. It killed 250 people and making 120,000 homeless.
"The evacuation plan for the city of Goma has been activated. The government is discussing urgent measures to take now," a government spokesman tweeted.
Earlier on Saturday resident, Carine Mbala told AFP news agency: "There is a smell of sulfur. In the distance, you can see giant flames coming out of the mountain."
---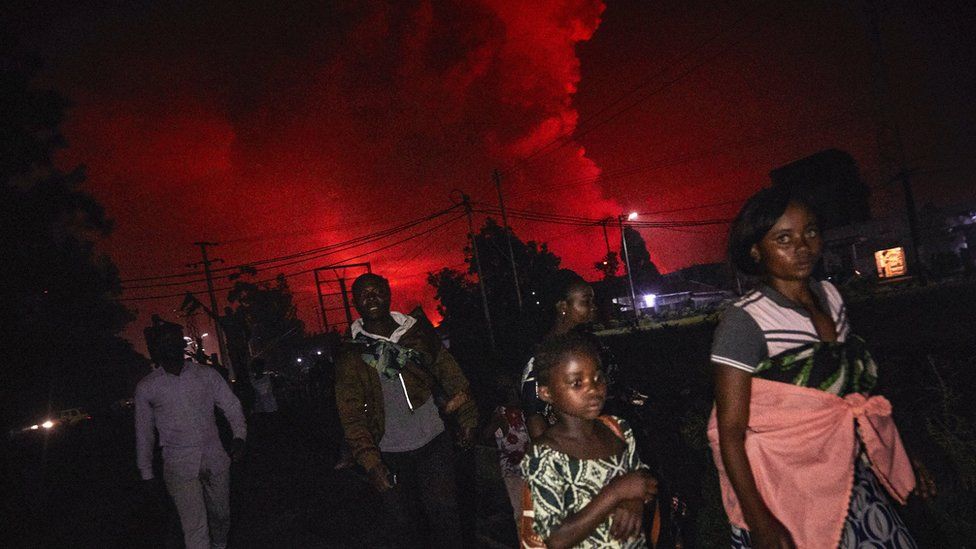 ---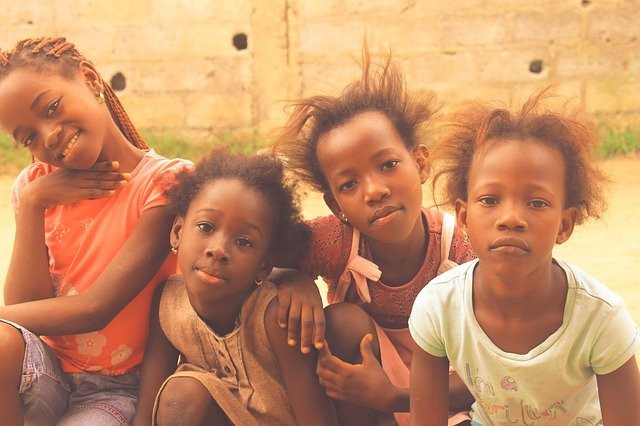 ---
---
But that did not stop thousands from fleeing, many on foot, toward the border with Rwanda just beyond the city. Car horns honked and motorcycle taxis weaved as people attempted to escape in a panic.
Others fled to Mount Goma, the highest point in the metropolitan area. Dorcas Mbulayi left her home about an hour after the volcano first showed signs of erupting.
"We were eating when a friend of dads called him on the phone and told him to go and look outside," said Mbulayi. He was still a child the last time the volcano erupted. "Dad told us that the volcano was erupting; we were going to go to Mount Goma to escape the lava of the volcano."
She also blamed authorities "for not informing us in time about the possible volcanic eruption."
The lack of immediate announcements from authorities and conflicting accounts circulating on social media only added to the sense of chaos in Goma.
---
7 For nation shall rise against nation, and kingdom against kingdom: and there shall be famines, and pestilences, and earthquakes, in divers places.
News of the times known as the last days!
Stay tuned…
Share the article on your favorite social media outlet; help the Word flow out into all nations!